Since their big break on TLC, conjoined twins Abby and Brittany Hensel have grown quite a lot. Let's see what they are up to these days.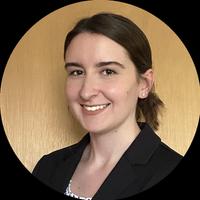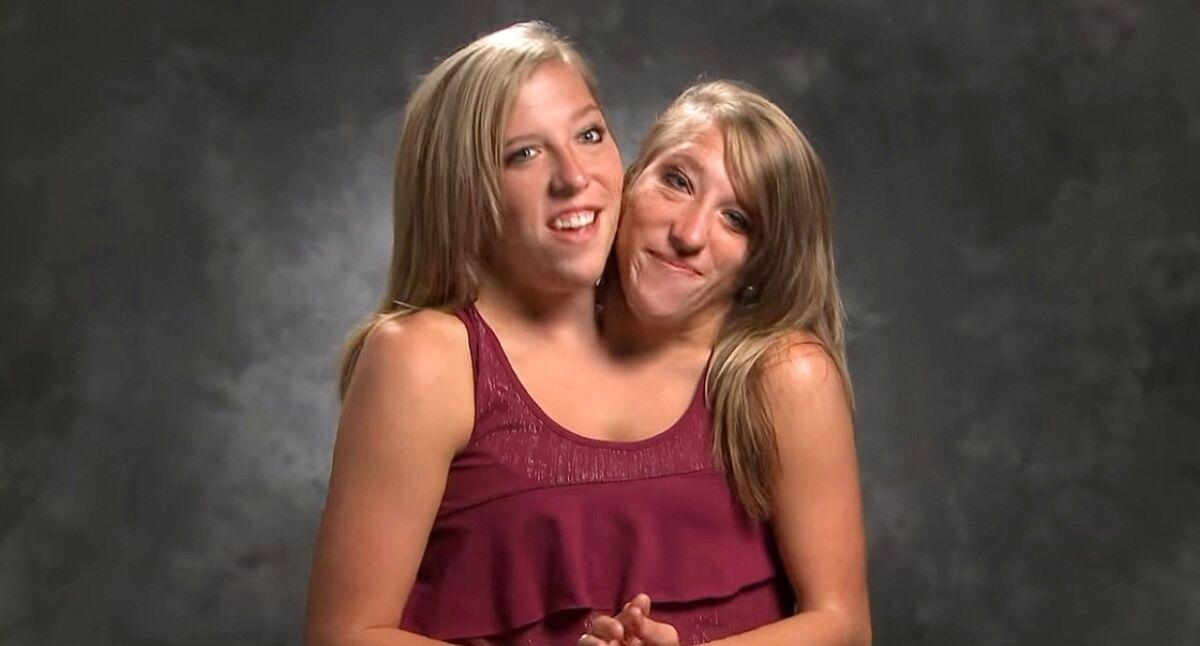 Since their birth on March 7, 1990, conjoined twins Abby and Brittany Hensel have been subject to plenty of media coverage.
The pair, who are dicephalic parapagus twins (having two heads on one torso), first appeared on The Oprah Winfrey Show in April 1996; later that same month and in September 1998, the two were featured in the now-defunct Life magazine.
Article continues below advertisement
During their teens, Abby and Brittany landed their own reality series on TLC — the network often produces content that puts unique individuals at the center, allowing them to discuss their lives and rare health issues. The twins' show ran for one season and detailed their time before, during, and after college graduation.
That was over 10 years ago, so what are Abby and Brittany Hensel up to today? Keep reading to find out!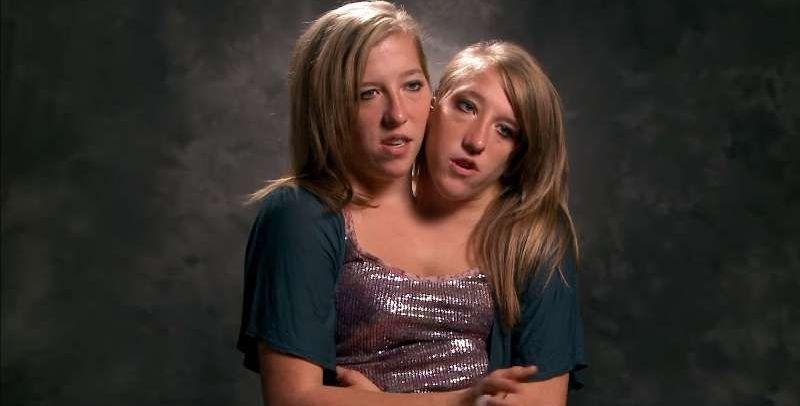 Article continues below advertisement
Where are conjoined twins Abby and Brittany Hensel today?
Unlike with other sets of conjoined twins who can be separated via surgery, Abby and Brittany's parents decided against the operation after learning that it was doubtful both girls would survive the procedure.
The sisters share many vital organs, including an enlarged liver, a bladder, a diaphragm, both reproductive and digestive systems, and intestines. Each twin controls one arm and one leg, which requires a great deal of cooperation to complete simple tasks such as walking, running, and driving a car.
Article continues below advertisement
Abby and Brittany were born and raised in Minnesota, graduating from Mayer Lutheran High School in 2008. After, the twins attended Bethel University in Arden Hills, Minn., majoring in education. By 2012, Abby and Brittany were college graduates and officially entering the next phase of life — adulthood.
Article continues below advertisement
Following their college graduation and the conclusion of their TLC series, Abby and Brittany Hensel stepped away from the public eye. Thus, we can assume that Abby and Brittany want to live ordinary lives out of the limelight, which is completely understandable based on the heavy media coverage they were subject to during adolescence.
Article continues below advertisement
What do Abby and Brittany Hensel do for a living?
Today, Abby and Brittany are elementary school teachers in New Brighton, Minn. The twins teach fifth grade and their students absolutely adore them.
Although Abby and Brittany have separate degrees and two teaching licenses, they previously explained that they share a paycheck.
"Obviously, right away, we understand that we are going to get one salary because we're doing the job of one person," Abby told BBC in 2013. She added, "As maybe experience comes in, we'd like to negotiate a little bit, considering we have two degrees and because we are able to give two different perspectives or teach in two different ways."
Article continues below advertisement
In 2018, Abby and Brittany revealed that the school that hired them offered them two contracts — since they were working part-time, they weren't receiving a full salary. Their compensation was split in two, meaning Abby and Brittany each got half.
Article continues below advertisement
Are Abby and Brittany Hensel married?
While neither of the sisters has announced that she is married, there is a TikTok video with a montage of photos of them in a wedding dress and posing with a man. Since the women haven't shared any details about their relationships, it's safe to say they are choosing to keep that part of their lives private.
There have been rumors about their love lives for years, but we're going to wait for Abby and Brittany to share what they want to about themselves!
It seems like the Hensel twins have made quite a great life for themselves, and we wish them all the best.