TikTok-famous drag twins Sugar and Spice left their mark on RuPaul's Drag Race's Season 15 Snatch Game, with Sugar portraying Trisha Paytas and Spice playing Miley Cyrus. Sugar's Trisha Paytas impersonation caught the attention of Paytas herself, but Sugar almost played another character for the beloved fake game show instead.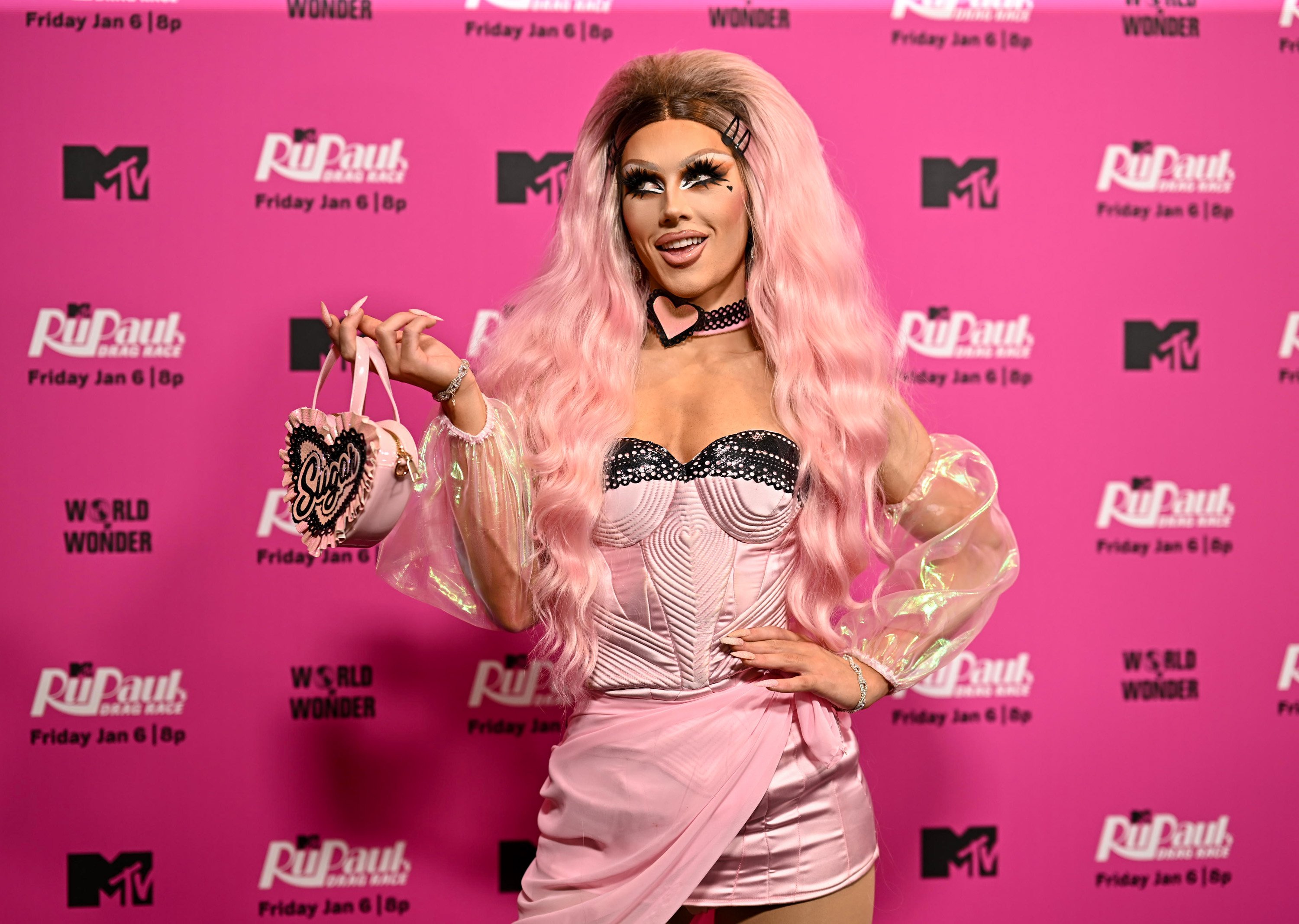 Sugar impersonated Trisha Paytas on Snatch Game
In addition to YouTube star Trisha Paytas, Sugar was joined in her Snatch Game by other "celebrities" including Joan Rivers (played by Loosey LaDuca), Jan Crouch (played by Sasha Colby), and even the Mona Lisa (played by Jax).
When Paytas learned that she had finally been portrayed on Snatch Game, she couldn't contain her excitement. "I mean I'm a little insulted it took 15 seasons to be impersonated on 'Snatch Game' but I suppose it had to be done by the prettiest, snatchiest queen and truly no one else but Miss Sugar could have done me justice," the "I Love You Jesus" singer said on Twitter.
"Sugar was iconic tonight," Paytas said in another tweet. "How many Joan Rivers impersonations can we have? I like the queens who went out of the box. And Sugar was so much fun. A bold choice no doubt but what a freakin' honor. I'm crying. By far the coolest thing anyone's done of me/for me. MY QUEEN."
Sugar almost did Christina Aguilera for Snatch Game
Although Sugar's Trisha Paytas impersonation earned the approval of Paytas herself, Sugar almost didn't end up playing Paytas at all. She opened up about the process behind her Snatch Game — including her other impersonation option — in a post-elimination interview with Vulture.
"I definitely had other options. I was thinking about doing Christina Aguilera," she said. "That was definitely an option."
"But you know what it was? I was so happy to do Trisha because she was such a drag inspiration for me coming into my own as a high-schooler and not feeling accepted and being able to see her be so unapologetically herself. I was like, 'This is a no brainer. I have to do her and channel her,'" she continued. "So, yes, it was my demise and what ultimately got me sent home, but I felt so good. I honestly felt like I was rolling on ecstasy or something. I was having the time of my life. You could not tell me I wasn't the internet troll Trisha antagonizing everyone and being too much. So I have no regrets because I had so much fun in the moment. How can I be mad at that?"
Sugar and Trisha Paytas did a video together after Snatch Game
Sugar's Trisha Paytas impression ultimately led to her being sent home (in a lip sync against her twin Spice, no less), but she wasted no time in collaborating with Paytas in real life. They collaborated on a makeover video on YouTube after her elimination, as they became twins with matching pink looks.
"I'll always be so excited to keep seeing the new generations come up," Paytas said on Twitter. "Collabing with Sugar + Spice not only felt nostalgic with the old school YouTuber collabs but they inspired me so much. Age is just a number and I'm ready to do so much more in 2023!"