Happy Pear twins David and Stephen Flynn on how to be happier, healthier and more environmentally-friendly.
Interview: Stuart Clark.
Photo: Marc O'Sullivan
The last time I hooked up with David and Steven Flynn was five years ago when they gave me some sage-like advice about going plant-based for a fortnight for an item I was doing on Pat Kenny's Newstalk show.
I have to admit that a few doners and quarter-pounders have been munched since the task was completed without cheating – honest! – but my weekly shopping-list still includes the brown rice, wholemeal pasta, red lentils, oat milk and magic tamari condiment that were among their dietary recommendations.
My meat consumption has also been reduced by at least two-thirds, thanks in no small part to their excellent cookbooks – their Recipes For Happiness is beyond dog-eared at this stage – and The Happy Pear's online five minute recipes, the latest of which is a Spinach, Butterbean & Mushroom Curry to proverbially die for.
So, who better to provide a road map for a happier, healthier, more environmentally-friendly you than David and Stephen?
Eat More Vegetables
David: "That's the starting point. One of the most affordable superfoods and the highest source of fibre in our diet is beans. If you're making, say, a chicken curry, just add a tin of beans to it. They're high in fibre, which will improve your immune system."
Thirty A Week
David: "The American Gut Project, a crowdfunded citizen science effort, found that the single biggest thing you can do to improve your gut health is bulk up on fruit, vegetables, beans, legumes, seeds and whole grains. Try to eat at least thirty different types every week. In our latest book, The Veg Box, we took the ten most common vegetables in Ireland and cooked them ten ways, using ten ingredients or less."
Healthy Hummus
Stephen: "Hummus is around 50% chickpeas, which are also high in fibre. We have some really amazing Happy Pear hummus – a straight up classic one, a reduced fat one, a beetroot one and a roasted red pepper one. They're designed to make it super-easy for people to make healthier choices, which is what our business has always been about."
Get The Saucepan Out
Stephen: "One of the most popular series on our YouTube channel is Five Minute Dinners, like that Spinach, Butter Bean & Mushroom Curry. If you got it from a takeaway you'd be delighted, but unlike takeaways it's really healthy."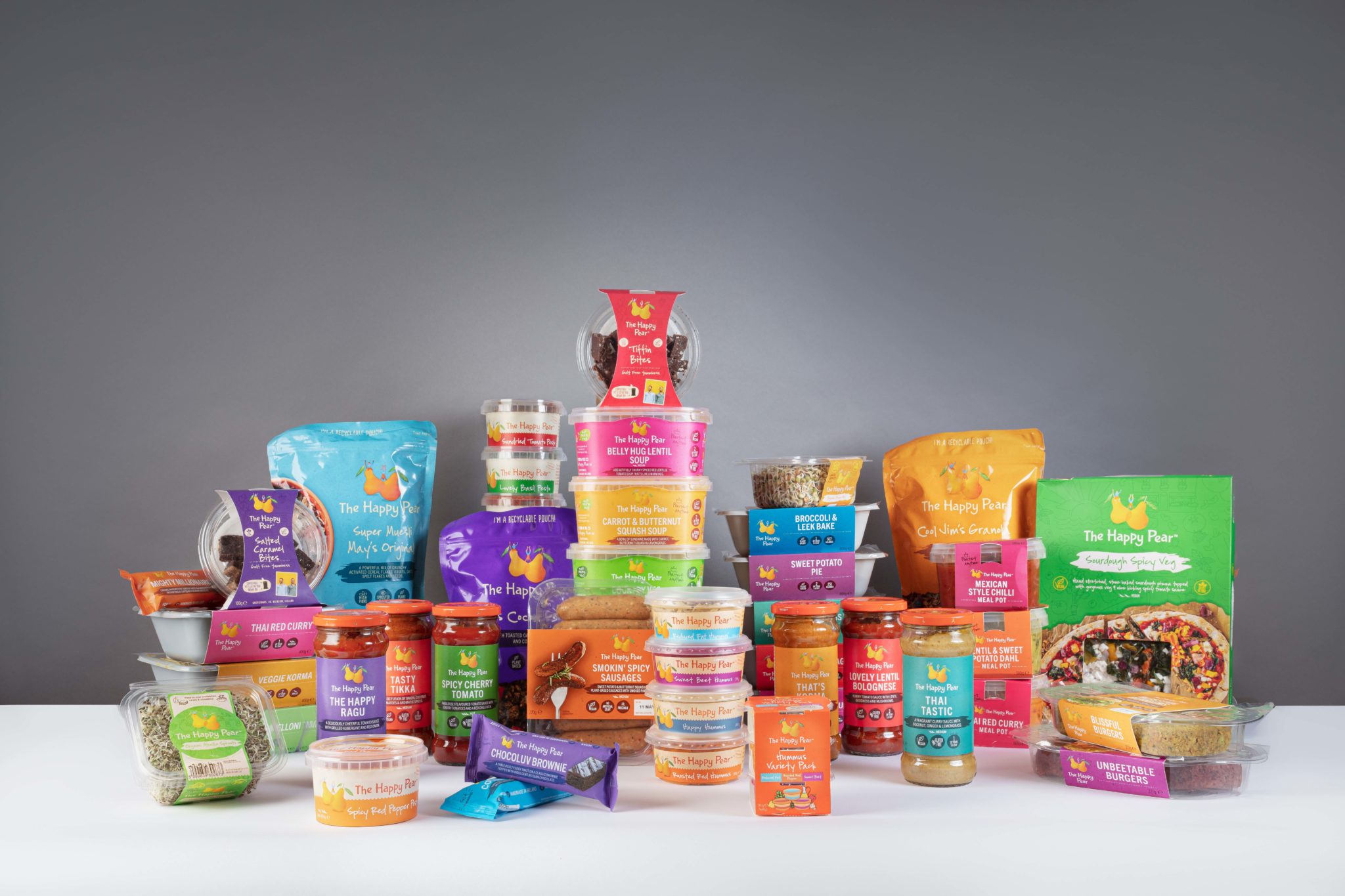 Making A Wholemeal Of It
David: "The wholemeal varieties of pasta, rice, noodles and bread contain significantly more fibre."
Read The Ingredients
Stephen: "If you look at the ingredients on the Happy Pear range of products, it tends to be, 'Butternut squash, spinach, peas, onion, tomato, garlic, ginger…' rather than stuff you've never heard of, which usually indicates that the food is highly-processed."
Ditch The Protein Bars
Stephen: "If you're concerned about getting more protein, you're better off with nuts, lentils or beans. If you're doing protein powder, there are types like pea and hemp protein that are more environmentally-friendly and easier on your digestive system."
Digital Diet
David: "Computers and phones should not only be banned from the bedroom but also the bathroom. At night especially, you need to limit your screen time."
Quality Bedtime
Stephen: "Routine is super-important, so if you can go to bed and get up at roughly the same time, seven days a week. By keeping to what's called your 'circadian rhythm' you'll get more REM, which is the restorative type of sleep."
Smart Revision
David: "Pulling an all-nighter might seem like a good idea when you've an exam coming up, but the amount of information you're able to retain is severely impaired by a lack of sleep. The best things you can do when you're in revision mode are drink plenty of water, and move around which improves your cognitive function."
Going Plant-Based
Stephen: "Oxford University research shows that rather than installing solar panels, buying an electric car or stopping flying, the single biggest thing you can do to address climate chaos and your carbon footprint is eat a plant-based diet."
• For more Happy Pear tips and recipes, see hotpress.com
Read more interviews in the new issue of Hot Press, out now.