Tasha Casey '23, of Avon, Connecticut, is one of four sisters in her family to attend Trinity. She followed in the footsteps of her older sister, Noelle Casey '20, and was soon joined on campus by her younger sisters, twins Elise Casey '25 and Kathleen Casey '25. Her oldest sister, Deanna Casey, graduated from University of Hartford's Hartt School of Music.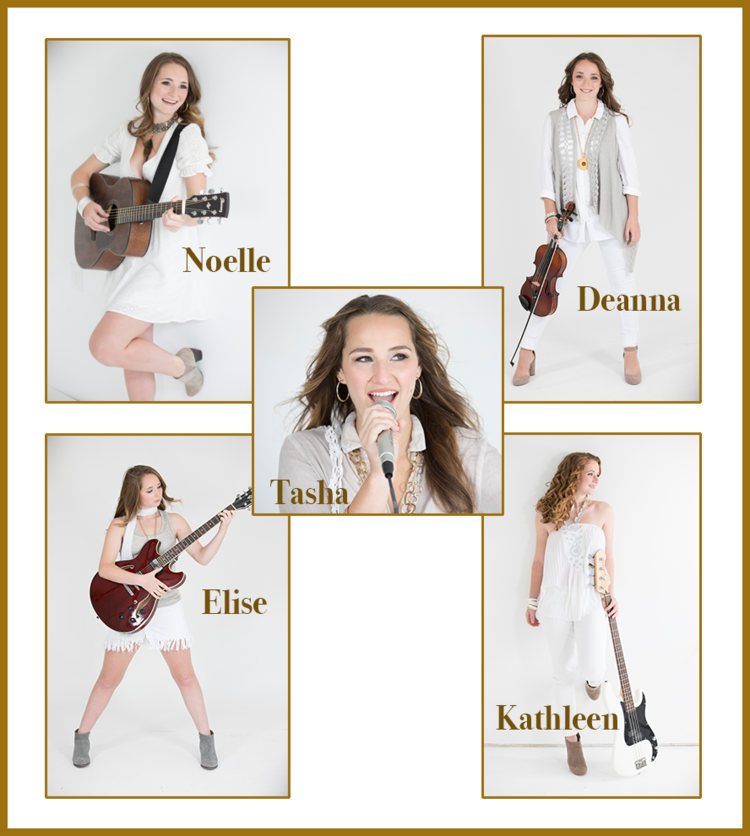 But a Trinity education is not all that Tasha shares with her sisters. With the support of their parents, Chris and Jennifer Casey, the siblings formed their family band, the KC Sisters, when they were all still children. Today, the band performs both covers and originals, many of which they have recorded and produced themselves.
"Tasha and her sisters are such good musicians; I hope that they will continue to perform and gain the wider reputation they very much deserve," said Trinity Professor of Music John Platoff. "I have had the great good fortune to teach four of the five sisters at Trinity. I asked Tasha to be my teaching assistant for Music 101 this semester, and she has done a wonderful job in every way."
While pursuing a music major at Trinity, Tasha also developed her interest in psychology through a second major, eventually being named this year's President's Fellow in the Psychology Department.
Associate Professor of Psychology and Director of the Counseling and Wellness Center Randolph M. Lee added, "Tasha is as talented a performer as she is a psychology student. Since music and psychology share a lot in common—music affects the human body in a lot of different ways—it gave her an opportunity to see even more how her work performing had an impact on her psychology. As she worked through this semester and her thesis, she was able to pull those two parts of her life together."
Here, Tasha Casey '23 shares how her passions for music and psychology have been cultivated through her Trinity experiences, and what she hopes to achieve after graduating from Trinity:
What led you to study music and psychology at Trinity?
I love music and want to study it more deeply, and I also want to be a therapist. I took Professor Platoff's "The Psychology of Music" course, where we learned about the psychology of why you like the music you like, so that merged both my interests. I've also taken courses on child development, psychotherapy, and social psychology, which influenced my goal to work with children as a therapist.
What was it like to be at Trinity with your sisters?
I love being at Trinity with my sisters. It's a really cool experience being here with them because our relationships have become different being at college together than they were living at home growing up. I also like being close to home because I have a band with my sisters, so we can keep rehearsing. It's easier to meet with each other and plan around our schedules.
When did you start playing music with your family? 

It started when I was 3 or 4 years old because both my parents are musicians. With my four sisters, we put on little shows for our parents. My mom thought it was a cute idea, so we started performing at senior centers, and we were doing it for free at first, just for fun. Then 10 years ago, my sisters and I decided we liked doing music together, so we started performing at festivals and rehearsing more regularly and seriously as the KC Sisters. We write a lot of originals and original arrangements, and perform not just in New England but also California and Nashville. Our music genre is "rhythm and country," like R&B, country, and a little folk music. My parents have such diverse interests in their music, and we grew up listening to a lot of music, so our music is influenced by a lot of different genres.
How have you balanced your time studying at Trinity and performing with the KC Sisters?
It's been intense, especially around the times when a lot of performances happen, like Christmas and April and May, which are also finals weeks. It hasn't always been easy because we rehearse three times a week for three hours each, on top of my double major and my jobs on campus, but it's been manageable with the support of our professors.
How have you gotten involved with music in other ways at Trinity?
I am the vice president of Chapel Singers. I love the Chapel Singers because firstly, it's a group of people who like to sing on campus, so it's really nice to have that community. It's also incredibly different from the music I do with the KC Sisters because it's choral work and religious music, and it requires a whole different skill set. It allows me to grow as a singer instead of limiting myself to music I do with my sisters, and it's nice to continue going to church on Sundays because I used to do that growing up. My little sister, Elise, is in it, too, so it's fun seeing her at the rehearsals.
What are the most memorable performances you have done?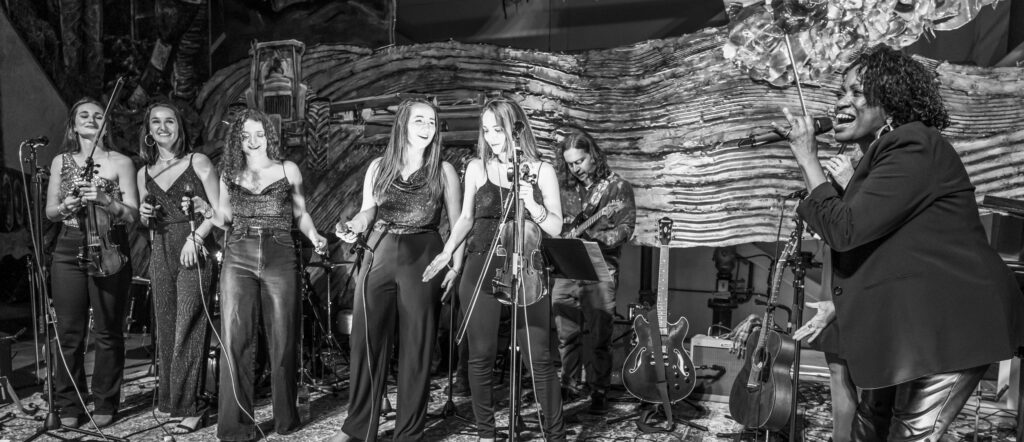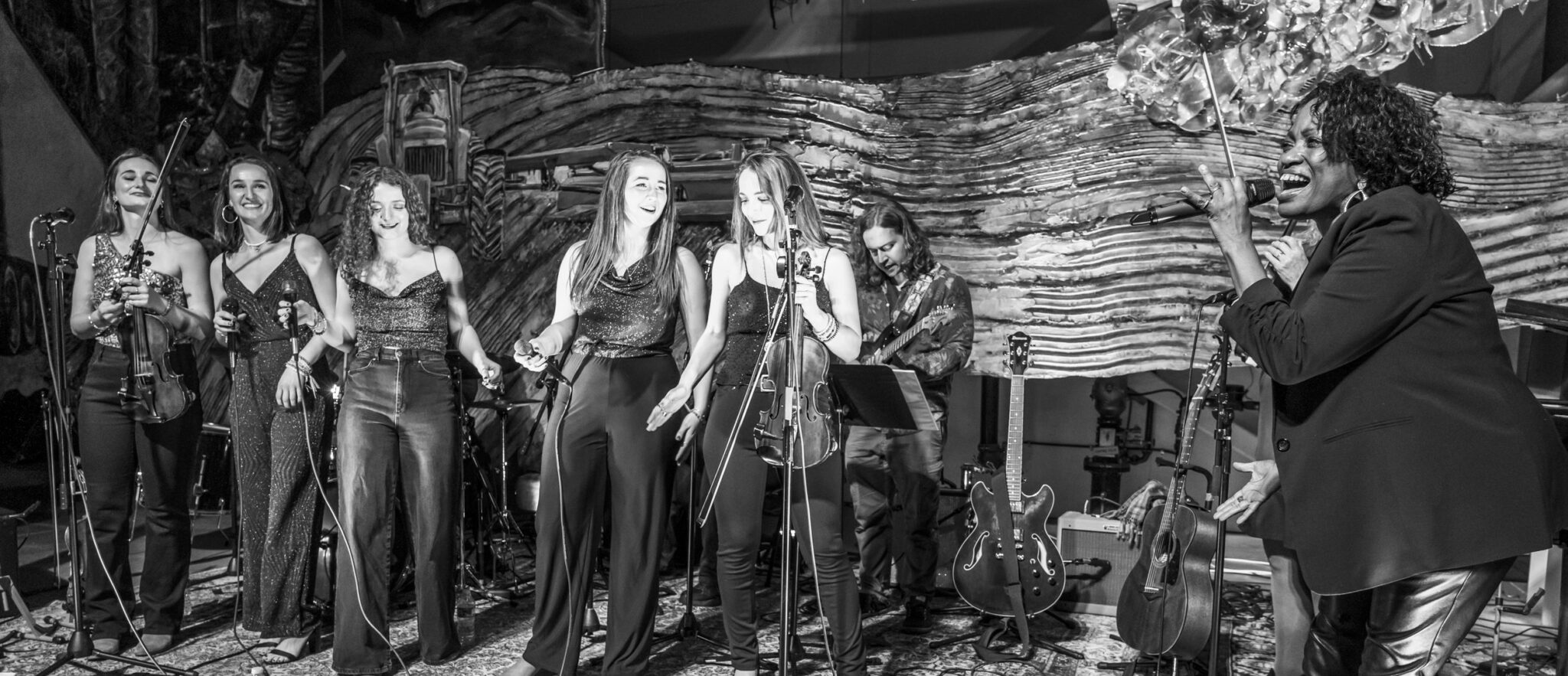 In terms of the KC Sisters, performances that stood out to me are the Christmas performances that we do every year, so we have all original arrangements and some original songs. It's such a favorite performance that we're actually trying to do a Christmas album. I remember when I was here as a first-year, we were on Nickelodeon's America's Most Talented Family. I've never had an experience like that before; being recorded in that way and learning from that experience was interesting. In Chapel Singers, we sang at this year's Easter service, and it was the first time I had seen the Chapel crowded for a normal service. Every year, we do Lessons and Carols at the Chapel, so those are always memorable experiences because the Chapel fills up for those, too.
What senior projects have you worked on this year?
My senior thesis in psychology is how digital media consumption affects the development of disordered eating. I'm looking at how things in the media—like body shaming, which a lot of kids grow up with—actually affect how people develop their eating and exercise habits, how focused people are on the way they look, and how that negatively affects people's mental well-being. For my music senior project, I recorded three songs with my band: one original, "Blame it on the Whiskey," one jazz standard called "How High the Moon," and a mashup that we would also put on the Christmas album of "Joy to the World" by Three Dog Night and "Joy to the World," the Christmas carol. We recorded those three songs, and I'm going to try to put those on Apple Music and other music platforms to get them streaming before I graduate.
Which Trinity professors have made the greatest impact on you?
Professor Platoff has made a huge impact on me as a musician. I took a lot of music history and music theory classes with him. He was the first music professor to ever explain music theory to me in a way that was understandable and also a way that I could apply to music. He made music history more engaging than any other professor I've had before. We would study the music, talk about the lives of the composers and why they made these decisions, and what was going on in the culture at the time—all those aspects of music that people don't think are connected, but really are, to why a composer writes the way they write. Then you start seeing how it is connected to the way you write the music you write, so it's applied to your life.
Professor Lee has really changed how I am as a musician and a psychologist. I've been able to have a lot of conversations with him about the way that a lot of people don't have access to healthcare or mental health resources, and the conversations have really helped me figure out what I want to do with my life. He's a professor who emphasizes my creativity versus just his ideas. His interest in my band has been nice. He has come to a lot of our shows and had conversations about the psychology of music. He's helped me combine my interests in a way that not a lot of people have been able to talk to me about.
What are your plans after graduating from Trinity?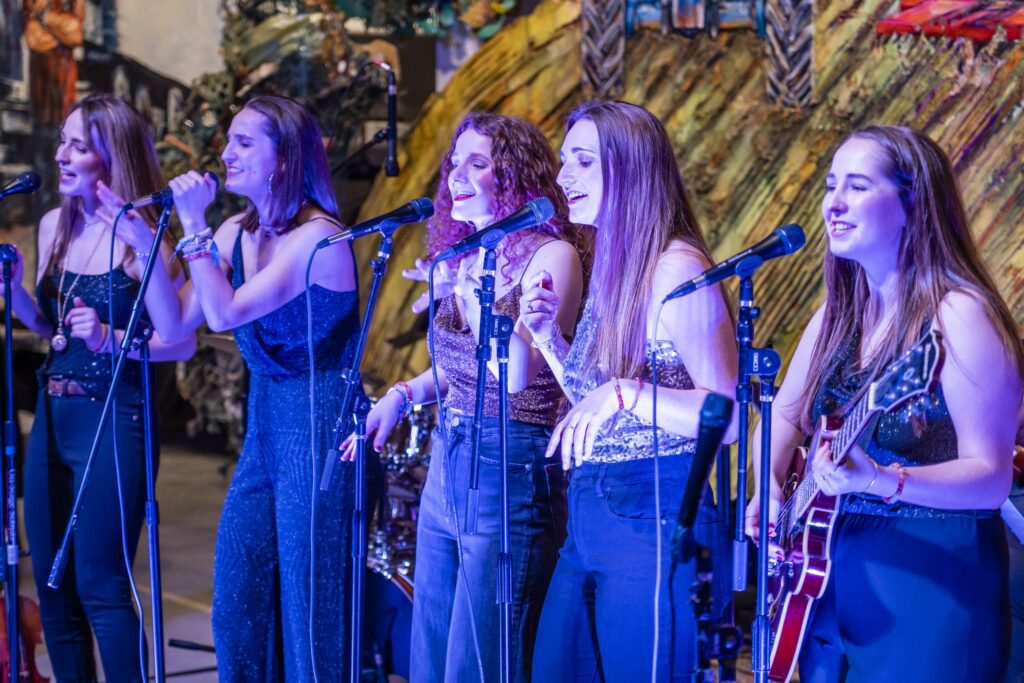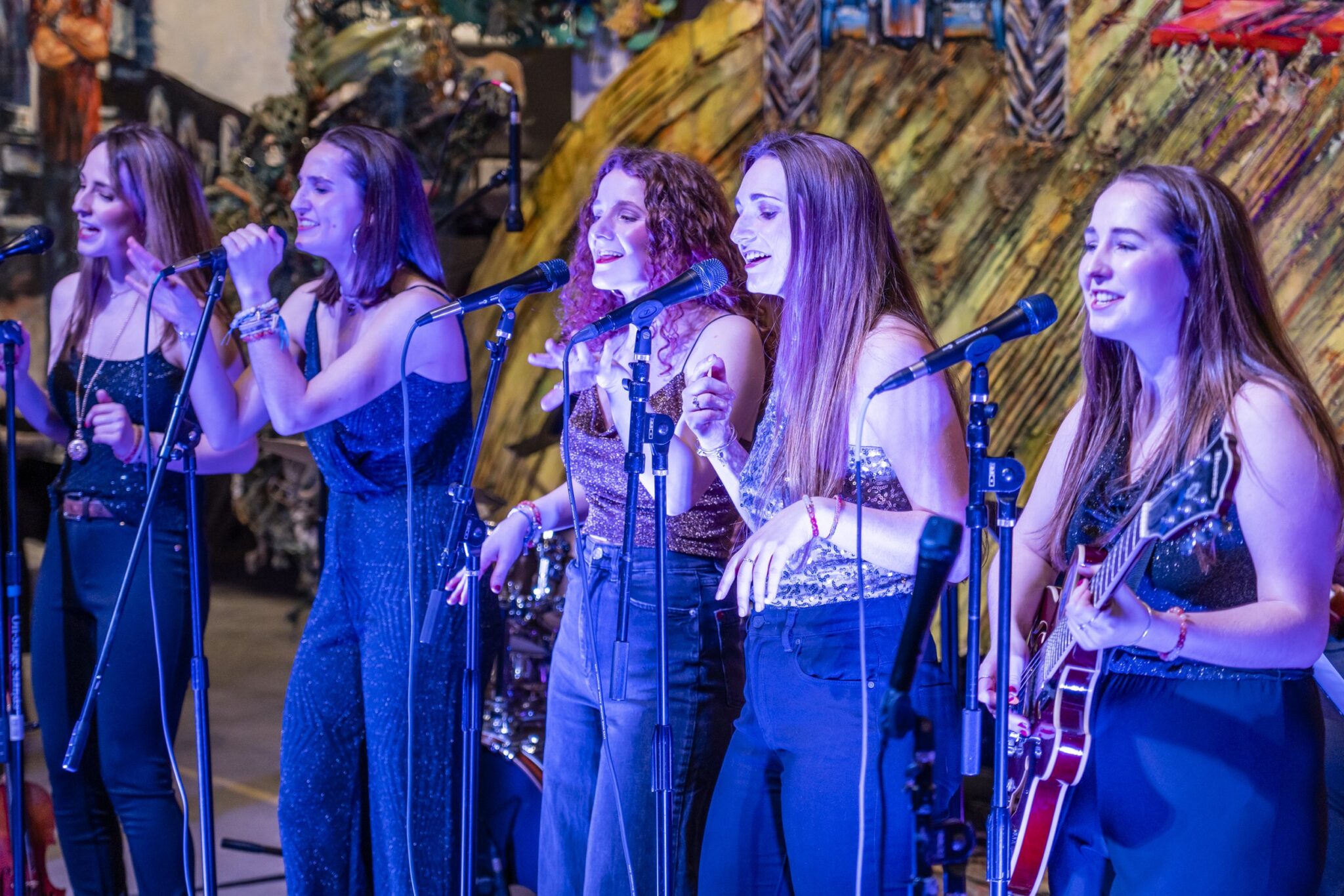 I have two plans after I graduate: This summer, the KC Sisters are doing a lot of music, and we're trying to record a Christmas album. We have all the arrangements done, so we're just trying to get access now to a studio to record it. I'm really excited for that because it's those processes that take a lot more time than people think, so it's going to take basically the whole summer. Then I'm getting my master's degree in social work at the University of Connecticut, so I can get licensed to start working as a counselor or therapist, either with marriages, parents, or children.