Whether it's Michael J. Anderson's Man from Another Place getting his groove on in the red-curtained room or Sherilyn Fenn's Audrey Horne kicking up her saddle shoes at the Double R Diner, dance scenes have always been integral to the spell of David Lynch's "Twin Peaks." You might not want to reenact Leland Palmer twirling around the living room with a cracked photo of his murdered daughter, but fans have a chance to cut a zig-zagged rug while dressed as their favorite characters this Sunday, May 28, for the first installment of the Somerville Theatre's "Off The Reel… Onto The Dance Floor." A screening of Lynch's once-despised, now-revered 1992 "Twin Peaks: Fire Walk with Me" will be followed by an afterparty upstairs at the Crystal Ballroom featuring live musical performances, art installations, a costume contest and themed cocktails — presumably in addition to some damn fine coffee and cherry pie.
"We're trying to embrace that this is a really unique facility. How many cinemas have a ready-made ballroom in them, after all?" says the Somerville Theatre's creative director Ian Judge. "Giving audiences a chance to watch a movie on the big screen and giving them somewhere to celebrate afterward reminds us that film is a communal event. That's what theaters like ours are for. We try to be a reflection of, and part of, the community. It's what separates us from the AMCs of the world."
The afterparty is the brainchild of Emily Arkin and Bridget Duggan, who, working together under the name Identical Cousins, have held similar "Peaks" shindigs in the past, including two sold-out events at ONCE Somerville pre-pandemic and a couple of virtual events during lockdown. They're calling the Crystal Ballroom party "a mini-festival of fan art, expanding on and responding to the original, to create an immersive space where we inhabit the dream together." Arkin and Duggan say they "want folks to hear the wind, pass through the woods and slip through the curtains backstage to another dimension."
Scheduled to appear are Francine "The Lucid Dream" of New York City's The Pink Room Burlesque, rapper and comedian Schäffer the Darklord (or STD), drag performer Celia Smokinbutts, DJ Sir Rich Wentworth and Arkin's own band, Julee Cruise Director — named after the recently deceased blonde chanteuse whose angelic voice serenaded so many scenes set at the Twin Peaks roadhouse. A fan from the show's original run, Arkin had a childhood friend "whose proverbial cool aunt was an early adopter and invited us to watch parties every Thursday night as it aired on ABC. We dressed up as Cooper and Audrey that Halloween."
Duggan came to "Twin Peaks" some time later. "I was only 7 years old when the original series aired," which is how she wound up seeing the 1992 prequel movie before the first two television seasons. "Imagine watching 'Twin Peaks' for the first time knowing who killed Laura Palmer!" Now canonized by the Criterion Collection and considered one of Lynch's finest films by a fanbase that in a lot of cases hadn't been born yet when the movie was first released, "Fire Walk with Me" has enjoyed one of the more radical critical reappraisals in the 31 years since premiering to a chorus of boos at the Cannes Film Festival. (Roger Ebert hated the movie so much he refused to review it. The New York Times critic Vincent Canby wrote, "It's not the worst movie ever made; it just seems to be." I went to see it three times.)
The show had ended in 1991 with the cruelest of cliffhangers, leaving Kyle MacLachlan's FBI agent Dale Cooper stranded in an extra-dimensional purgatory known as the Black Lodge with a murderous doppelganger set to terrorize Twin Peaks in his place. Fans were looking for some sort of closure from the film, which was released the following summer. "I wanted it to reopen the investigation and give it a more satisfying conclusion," Arkin admits. "I was hoping it would just carry on the whodunit and let us spend more time with all the characters I loved."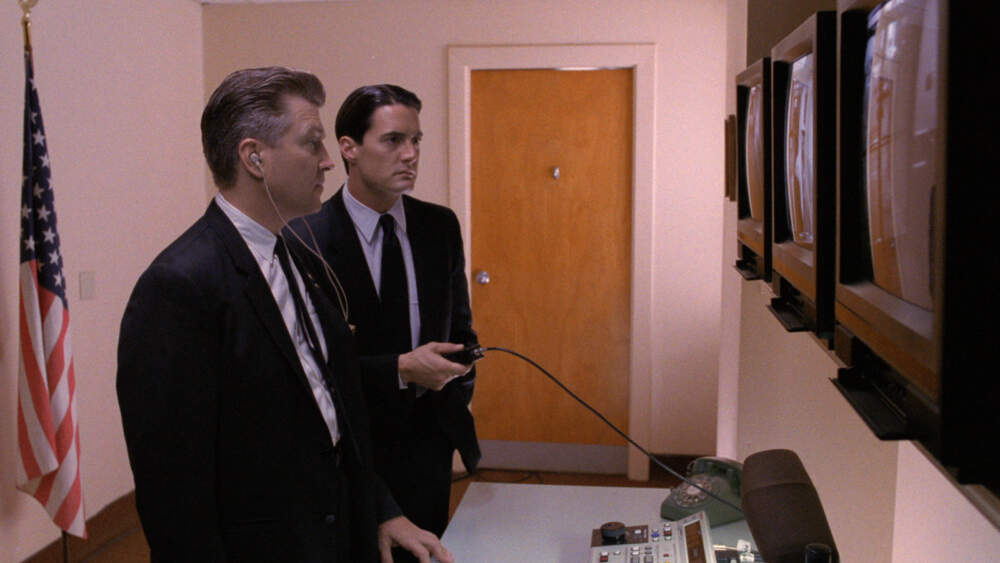 Instead, Lynch set the film before the events of the series, dramatizing dire scenes we'd only heard about in dialogue and leaving a lot of the series cast on the cutting room floor. Telegraphing his intentions by starting the movie with a shot of a television set being smashed, "Fire Walk with Me" skips the show's satirical soap opera silliness and becomes a hard R-rated horror movie, leaning into the story's more abstract, supernatural aspects. At times it feels like he's trolling the fans, setting the film's first segment in a small town that's like an evil twin of Twin Peaks, where instead of being quirky and funny, everyone is ugly and mean. Even the coffee is bad.
But most importantly, the movie humanizes the character of Laura Palmer. She's no longer just a dead body wrapped in plastic driving the plot, but rather a fully realized person, heartbreakingly played by Sheryl Lee in one of the decade's more audacious performances. Arkin recalls a review saying Lee "colors with every crayon in the box, which at the time seemed like a valid criticism and now reads as the highest praise." Prequels are usually pointless propositions, but "Fire Walk with Me" provides a depth of feeling to what came before and expands the universe to establish a good deal of what followed 25 years later, when Lynch finally picked up all those dangling plot threads for his triumphant 2017 Showtime series, "Twin Peaks: The Return." My personal hunch is that people are able to accept this challenging film more easily now that it can be seen as another chapter in the saga instead of the final word.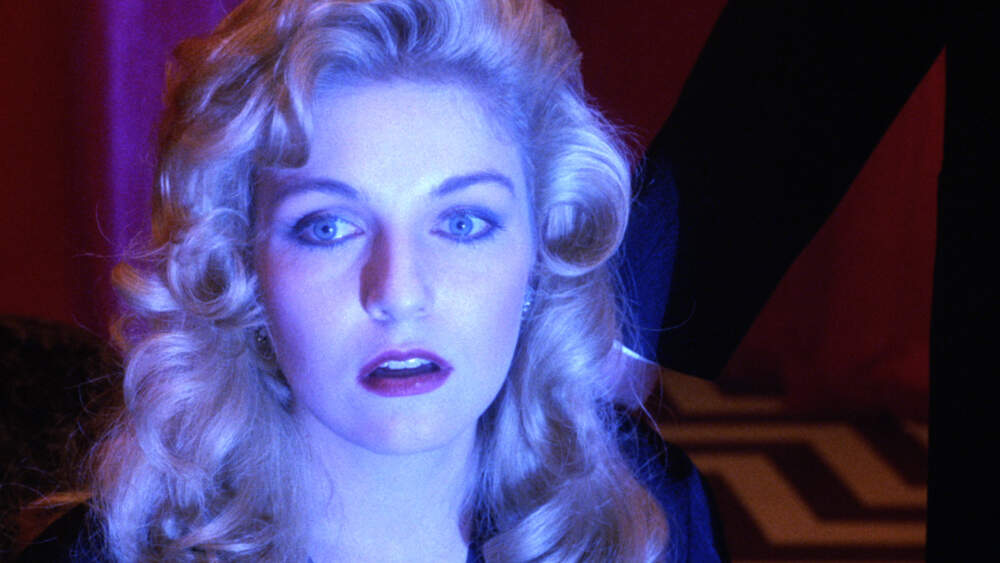 During lockdown, Arkin revisited "Fire Walk With Me" for the first time since seeing it in the theater. "I invited all the members of Julee Cruise Director to gather in my backyard with popcorn and a firepit. This time I could appreciate it fully. Rather than steering in the direction fans may have wanted, David Lynch saw fit to fully round out Laura as a character. Then, very on-brand, an owl swooped down and scooped up a small rodent while we were watching!"
No owls will be admitted to the Somerville Theatre this Sunday night. But you can warm up beforehand with a whole weekend of classic Lynch movies on Friday, May 26, and Saturday, May 27, including "The Elephant Man," "Blue Velvet" and "Eraserhead." Meanwhile, Judge is already planning next month's "Off The Reel… Onto The Dance Floor" event. On June 17, a screening of "Rock 'n' Roll High School" will be followed by a mock prom upstairs with live music from Ramones cover band Warthog. Gabba gabba hey.
---
"Off The Reel… Onto The Dance Floor" starts at the Somerville Theatre on Sunday, May 28.