Sean Penn and Robin Wright sparked reconciliation rumors after they were spotted together several times this month.
The 62-year-old actor and the 56-year-old actress, who ended their 14-year marriage in 2010, were seen together for the first time since 2017. In mid-January, the two were pictured carrying their luggage up an escalator at Los Angeles International Airport.
Last weekend, the former spouses were captured on camera as they met up again in Los Angeles. Penn was photographed exiting his truck to greet Wright and the duo exchanged smiles as they walked toward each other, according to People magazine. 
Over the past year, both Penn and Wright split from their former spouses. In April 2022, the "Mystic River" star finalized his divorce from actress Leila George, 30, after one year of marriage. Wright filed for divorce for her husband of four years, fashion executive Clement Giraudet, in September 2022.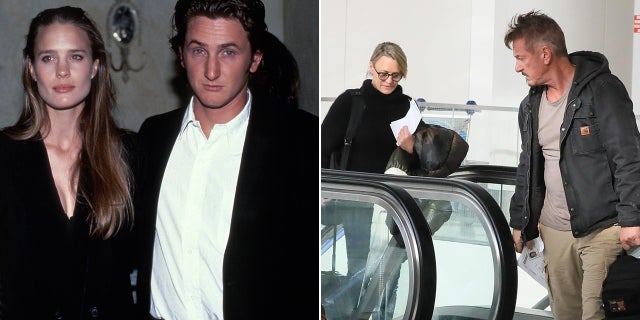 EXES SEAN PENN, ROBIN WRIGHT PENN SPOTTED TOGETHER FOR THE FIRST TIME IN NEARLY 6 YEARS
The two-time Academy Award winner and "The Princess Bride" star began dating after Penn ended his marriage to Madonna in 1989. The two welcomed daughter Dylan Frances, 31, in April 1991 and son Hopper Jack, 29, in August 1993.
However, they separated in 1995 and Penn embarked on a short-lived, secret romance with singer Jewel, 48. The "You Were Meant For Me" hitmaker first revealed the relationship in her 2015 memoir "Never Broken."
Penn and Wright reconciled a few months later and tied the knot in April 1996. The two filed for divorce in December 2007 but later withdrew the petition. Penn filed for legal separation in April 2009 but withdrew the filing again after the pair reunited a month later. However, their reconciliation did not last long as Wright filed for divorce in August of that year.
The former couple finalized their divorce in July 2010 with Penn telling Vanity Fair a month earlier that Wright was a "ghost to me now."
"We spent all those years together…Now she's just gone," he added.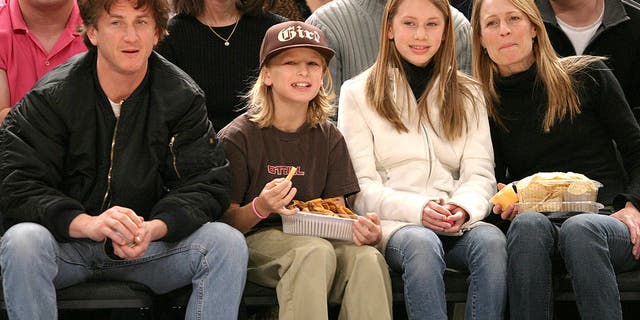 Wright opened up about the painful split in a 2014 interview with the Telegraph. "Divorce in and of itself, and with children, is devastating. Worse than that," the "House of Cards" alum told the outlet.
"One of the reasons why we got back together and broke up so much was trying to keep the family together. If you've got kids, it's a family, and you try again, and you try again."
"We did that for a long time," she admitted.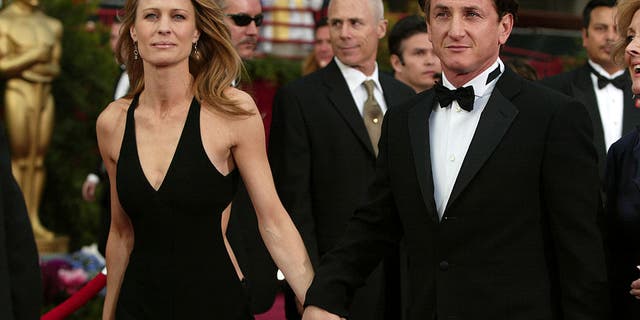 Despite their recent outings, a source told People magazine on Tuesday that the pair have not rekindled their romance.
"They are both single right now and get along great," the insider said.
"Sean has always said that Robin is the love of his life," the source added. "He regrets many things that happened during their marriage. He really enjoys spending time with her now."
Though it remains to be seen if the on-and-off again couple decide to give their love another try, many other celebrity duos have found their way back to each other after break-ups.
Here is a look at six famous pairs who took a second chance on love.
Jennifer Lopez and Ben Affleck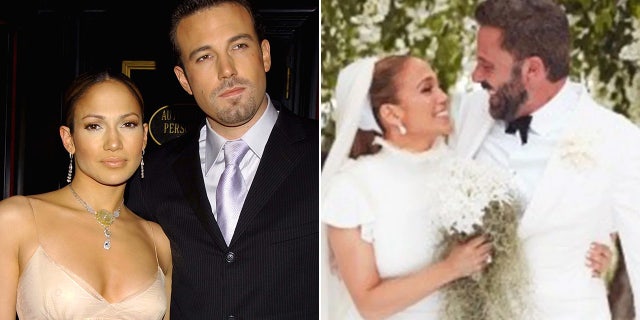 Jennifer Lopez and Ben Affleck's journey to the altar was almost 20 years in the making.
The 53-year-old actress and the 50-year-old singer's romance began back in 2001, when they started dating after meeting on the set of their 2002 film "Gigli."
At the time, their relationship was heavily publicized, and their high-profile pairing famously earned them the nickname "Bennifer." In November 2002, Affleck and Lopez announced their engagement, but they postponed the nuptials just a few days before they were set to walk down the aisle in 2003. They eventually ended their engagement in early 2004 after two years together. 
The "Argo" star later married Jennifer Garner, 50, with whom he shares daughters Violet, 17, Seraphina, 14, and son Samuel, 10. Affleck and Garner separated in 2015 and finalized their divorce in 2018, after 13 years of marriage.  
JENNIFER LOPEZ REFLECTS ON SPLIT WITH BEN AFFLECK 20 YEARS AGO: 'HONESTLY THOUGHT I WAS GOING TO DIE'
Lopez married Marc Anthony, 53, in 2004, but the two, who are parents to 14-year-old twins Max and Emme, divorced in 2014.  
After the "On the Floor" hitmaker ended her engagement to Alex Rodriguez in March 2021, she and Affleck rekindled their romance. Lopez announced that the couple were engaged for the second time in April 2022.
The pair surprised fans when they announced that they tied the knot last July during a midnight ceremony at the Little White Wedding Chapel in Las Vegas. 
A month later, the two married again during an extravagant three-day celebration at Affleck's sprawling estate in Riceboro, Georgia.  
In April 2022, the "Marry Me" star reflected on the end of her first engagement to Affleck in an interview with Rolling Stone. She admitted that the media scrutiny of their relationship eventually became too much for them to bear and led to their split.
"Here was this other thing happening where we were being criticized, and it really destroyed our relationship from the inside out, because we were just too young to understand at that time what were really the most important things in life," Lopez said.
She added, "It was brutal. It was brutal. It's one of those things that you bury very deeply so you can move on and get about your business." 
"It's funny because Ben and I were together, and we were so in love. It was one of the happiest times of my life."
Lopez explained to People magazine that they adopted a different approach to their relationship the second time around.
She said, "We both were like, 'Wow, we're so happy and we don't want any of that to come into play again.' We're older now, we're smarter, we have more experience, we're at different places in our lives, we have kids now, and we have to be very conscious of those things. We're so protective because it is such a beautiful time for all of us."
"I feel so lucky and happy and proud to be with him," Lopez added. "It's a beautiful love story that we got a second chance."
Ben Stiller and Christine Taylor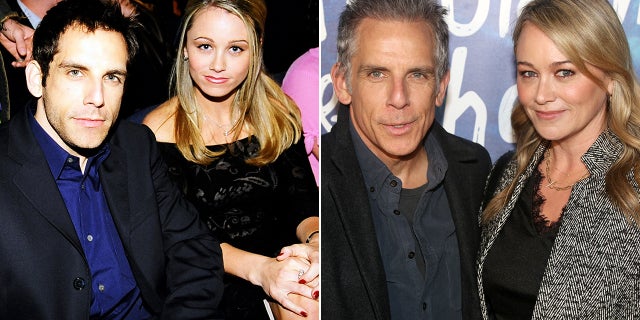 Ben Stiller and Christine Taylor revealed they were separating in 2017 after 17 years of marriage.
The two, who share daughter Ella Olivia, 20, and son Quinlin Dempsey, 17, were long-regarded as one of the most rock-solid pairings in Hollywood. They first met on the set of a TV pilot episode in 1999 and tied the knot in May 2000.
The 57-year-old actor and the 51-year-old actress co-starred in the movies "Zoolander," "Dodgeball: A True Underdog Story," "Tropic Thunder," and "Zoolander 2" as well as the TV series "Arrested Development" and "Curb Your Enthusiasm."
BEN STILLER CALLED OUT ON SOCIAL MEDIA AFTER DOWNPLAYING HOLLYWOOD FAVORITISM: IT'S 'ULTIMATELY A MERITOCRACY'
In May 2017, Stiller and Taylor announced that they were separating in a joint statement to People magazine. They said, "With tremendous love and respect for each other, and the 18 years we spent together as a couple, we have made the decision to separate. Our priority will continue to be raising our children as devoted parents and the closest of friends."
However, the two, who never filed for divorce, were brought back together by the COVID-19 pandemic.
In February 2022, Stiller confirmed that the couple had reunited in an interview with Esquire, telling the outlet that he moved back in with Taylor in 2020 so that he would be able to quarantine with his children.
"Then, over the course of time, it evolved," he said.
"We were separated and got back together and we're happy about that. It's been really wonderful for all of us. Unexpected, and one of the things that came out of the pandemic."
He went on to say, "I think we have a respect for the ways that we're similar and the ways we're different."
"And I think accepting that, you can really appreciate someone more because you're not trying to get them to change you."
Justin and Hailey Bieber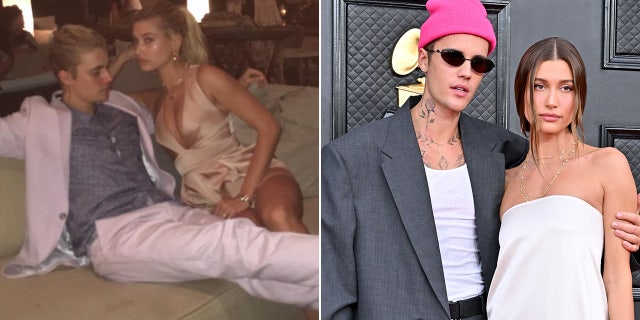 Justin Bieber and Hailey Bieber née Baldwin's longtime friendship first blossomed into romance in 2015.
The 28-year-old pop star and the 26-year-old model were introduced by her father Stephen Baldwin backstage during a "Today" show appearance in 2009.
The two were friends for five years before they began dating in 2015. However, their relationship ended with a painful breakup in 2016. Justin later resumed his longtime on-and-off again romance with Selena Gomez before they called it quits in 2018.
JUSTIN BIEBER SELLS MUSIC RIGHTS FOR $200 MILLION
Justin and Hailey rekindled their romance in May 2018 and announced their engagement that July. The pair wed in September 2019 in South Carolina in front of friends and family after legally tying the knot at a New York courthouse in fall 2018.
In a 2020 appearance on Apple Music's "The Zane Lowe Show," the "Baby" hitmaker admitted that he ended his relationship with his future wife for the first time because he was still recovering from his break-up with Gomez and did not feel that he could be faithful.
"I'd let her know prior to the tour when we were hanging a lot," Justin explained. "I said, 'Listen, I'm still really hurt and still trying to figure out my way, and I'm not ready to make a commitment to you in a way that… I just don't want to say something and do the opposite'."
He continued, "Because I was at the point where I'd done that in the past and I just was like honest with her I was like, 'I'm not in a place to be faithful and all this sort of stuff that I wanted to be but I just wasn't there yet.'"
In 2020, the two candidly discussed their split during an episode of their Facebook Watch series "The Biebers on Watch."
"I think that one thing that's really important is that from the time you and I ended and were not on good terms, I was on my own essentially," Hailey said. "I didn't just throw myself into a relationship, throw myself into something else to try to … distract myself and forget."
"I didn't search for somebody to take your place and take another relationship or fill a void in that way. I really let myself feel the emotions I was feeling. It feels like grieving; it is grieving actually," she explained. "You feel like you lose someone you really, really love and care about."
Hailey went on to say that in hindsight, she believed they each benefited from spending time apart.
"By the time we got back together, I felt like I experienced enough. I met a lot of different people, I hung out with different people," she said. "I had experienced other people where I was like, 'I'm cool if I never speak to another human again, another guy again.' It didn't matter to me. I felt like I knew what I wanted."
Katy Perry and Orlando Bloom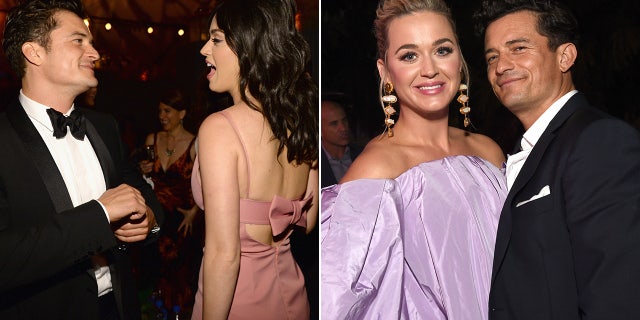 Katy Perry and Orlando Bloom reconnected after splitting up for the first time in January 2017.
The 38-year-old singer and the 46-year-old actor met while arguing over an In-N-Out burger at a Golden Globes after-party in January 2016. They began dating shortly after but went their separate ways a year later.
However, the two remained friends and sparked rumors of a reconciliation in February 2018 when they enjoyed a vacation to Prague together.
They went public with their rekindled romance that September and announced their engagement on Valentine's Day in 2019.
STEVIE NICKS RECALLS TELLING KATY PERRY NOT TO HAVE MUSIC 'RIVALS': 'THAT'S JUST RIDICULOUS'
The two postponed their planned 2020 nuptials in Japan due to the COVID-19 pandemic. In March 2020, Perry revealed that she was expecting their first child, and they welcomed daughter Daisy Dove that August.
In August 2020, Perry opened up about their breakup in an interview with People magazine
"It's really about an individual journey that makes the whole thing better," the 13-time Grammy nominee said.
She continued, "We both had to decide to go on that journey separately because it's not my half and your half that makes a whole."
"It's my wholeness and your wholeness that makes this whole thing happen."
Sylvester Stallone and Jennifer Flavin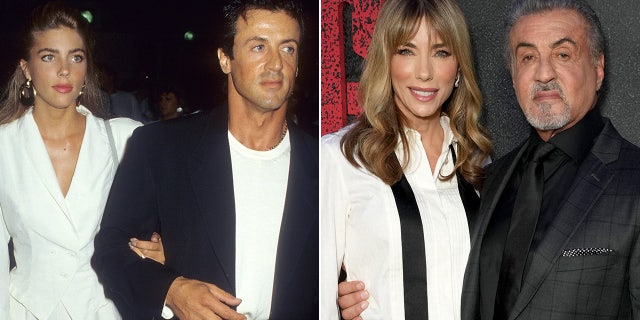 Sylvester Stallone and Jennifer Flavin is another Hollywood couple who have reunited. 
In August 2022, the 54-year-old model filed for divorce from the 76-year-old actor after 25 years of marriage. The two tied the knot in 1997 and share daughters Sophia, 26, Sistine, 24, and Scarlet, 20. 
In her divorce filing, Flavin accused Stallone of wasting their marital assets, which the "Tulsa King" actor denied. 
After news of the divorce broke, Stallone confirmed the split to Fox News Digital by saying, "I love my family. We are amicably and privately addressing these personal issues."
Although Flavin was spotted after the filing without her ring, reconciliation rumors began swirling when Stallone posted a throwback photo of himself with his three daughters and his wife and a picture of him and Flavin walking hand-in-hand. He captioned the photo with a simple white heart emoji.
SYLVESTER STALLONE AND JENNIFER FLAVIN RECONCILE POST DIVORCE FILING: EXPERTS DISCUSS STARS' CHANGE OF HEARTS
A month after the divorce filing, the couple suspended the proceedings and the case was officially dismissed in October.
This was not the first split and reconciliation for the longtime couple who first began dating in 1989. Their relationship initially ended in 1994 when Stallone confessed in a letter that he had been unfaithful to Flavin with model Janice Dickinson, who he said was carrying his child. However, Dickinson and Stallone went on to split and paternity tests revealed that he was not the father of her daughter Savannah.
Stallone, Flavin and their daughters are set to star in an upcoming Paramount+ family reality series that was created by the producers of "Keeping Up With the Kardashians."
In an October interview with The Hollywood Reporter, the "Rocky" star revealed that his split with Flavin will be included in the series.
"Of course it's part of the show," he said. "It's the John Lennon thing: 'Life is what happens when you're making other plans.' Hopefully, you're involved with people who understand the foibles of life and the fragility of it and how rare a real good relationship is." 
CLICK HERE TO SIGN UP FOR THE ENTERTAINMENT NEWSLETTER
"Sometimes I put the work ahead of [my family], and that is a tragic mistake which won't happen again."
Elizabeth Taylor and Richard Burton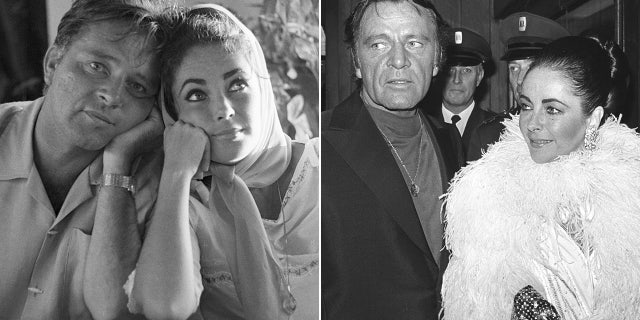 The stormy romance between Elizabeth Taylor and Richard Burton is one of Hollywood's most legendary love stories.
Over the course of their tumultuous relationship, the pair married and divorced twice after first falling in love on the set of the 1963 movie "Cleopatra."
It wasn't love at first sight for the pair though during their initial meeting at a party, which happened a decade before they co-starred together in the historical drama. Taylor was aware of Burton's reputation as a womanizer and steered clear of the "1984" star.
However, sparks flew while the two were filming "Cleopatra" and they began a torrid and highly-publicized extramarital affair. At the time, Taylor was married to singer Eddie Fisher and Burton to actress Sybil Burton, with whom he shared two daughters Kate, now 65, and Jessica, now 64.
Their affair was intensely covered by the media, and the scandal caught the attention of The Vatican, which condemned the co-stars and publicly denounced their "erotic vagrancy."
In 1964, both Taylor and Burton divorced their spouses and married each other. The two went on to become one of Tinseltown's most successful power couples, starring in 11 movies together including "The V.I.P.s,""The Sandpiper," "Anne of the Thousand Days,""The Taming of the Shrew," and "Who's Afraid of Virginia Woolf?"
During their first marriage, the two, who were dubbed "Liz and Dick" by the media, adopted daughter Maria, now 61. 
ELIZABETH TAYLOR'S ASSISTANT TALKS LATE STAR'S FINAL YEARS, WHY HER ESTATE IS AUCTIONING OFF PERSONAL ITEMS
Taylor and Burton's marriage was known for being passionate and drama-filled. The two divorced for the first time in June 1974, but they soon reconciled. In October 1975, they tied the knot again during a secret ceremony in Botswana.
"We exchanged rings, fathomless looks, and were married once again, back where we belonged. Always belonged," Taylor wrote in a diary entry, according to Kate Andersen Brower, who penned the 2022 biography "Elizabeth Taylor: The Grit and Glamour of an Icon."
Yet the pair divorced again less than 10 months later in July 1976. "I love Richard with every fiber of my soul but we can't be together. We're too mutually destructive," Taylor said.
Three weeks before his death in 1984 at age 58 from a brain hemorrhage, Burton told his brother, Graham, "Elizabeth and I never really split up. And we never will."
Burton wrote Taylor one last letter days before he passed away. He described how he was at his happiest with her. Burton also wondered if they might have had another shot together. Taylor kept the note in a bedside drawer until her death at age 79 in March 2011.
CLICK HERE TO GET THE FOX NEWS APP
Fox News Digital's Janelle Ash and Stephanie Nolasco contributed to this report.