In Passages, the most provocative romantic drama of the year, Paris-based filmmaker Tomas (played by German actor Franz Rogowski) lays waste to the lives of both his husband Martin (Ben Whishaw) and Agathe (Blue Is the Warmest Colour's Adèle Exarchopoulos), a young school teacher with whom he initiates a tangled affair. Along the way, director Ira Sachs showcases graphic scenes of sex and characters ripe with complexity. As for Tomas, many would be quick to label him "toxic" – but Rogowski isn't so sure.
"When I think about relationships and the so-called status quo," he tells me, "then I start to doubt the concept of 'healthy'. I mean, some of the things he does are f***ed up, but… yeah, so what?"
Rogowski, 37, has spent a decade quietly making a name for himself on the arthouse cinema scene, working with auteur directors including Michael Haneke (on 2017's Happy End) and Terrence Malick (on 2019's A Hidden Life), and headlining critical hits such as Great Freedom and Undine. He has a singularly striking face defined by his probing brown eyes and scarred lip, the result of a childhood cleft operation that also lends his voice a characterful lisp. A recent interview referred to his "now-famous stare" and, even over Zoom, his gaze is arresting. When he speaks, alongside Sachs from a London hotel, he leans intensely towards the camera, squashing the virtual gap between us.
Sachs was entranced by Rogowski after seeing him in Happy End, and particularly a scene in which he performed a soused, half-karaoke-half-interpretive-dance rendition of Sia's 2014 megahit, "Chandelier". "[It was] the way that he uses his body as an expressive tool, of language as well as emotion," Sachs explains. How did Rogowski feel when he was told Sachs had written a film for him? "Of course, [the offer] very tempting, but at the same time, you wonder, 'OK, so am I Tomas? Who the f*** does he think I am?'"
Once Rogowski accepted the role, Sachs arranged for the two of them to meet Whishaw in a cafe in Paris. There, Sachs introduced the pair, before leaving without saying a word. "We were kind of trapped," Rogowski recalls. "But at the same time, it was a huge invitation to us to just do our thing. It initiated a chemistry and also a mechanism that we used for the entire movie. Ira would create spaces for us that we could make our own and turn into our home." It didn't take long for them to hit it off. When they weren't hanging out on the film's chic Paris apartment set, Rogowski says he, Whishaw and Exarchopoulos were driving around the city together at night "for three or four hours at a time".
This rapport came in useful on set. If you've heard about Passages already, you've inevitably heard about its sex scenes – one uninterrupted, two-minute shot of a nude Whishaw making love to Rogowski was enough to earn the movie an 18 rating in the UK and a rare NC-17 rating in the US. The NC-17 tends to be seen as a box office death knell, and Passages' distributors Mubi have since decided to release the film unrated. The bespectacled Sachs typically has a thoughtful demeanour in conversation, but it switches to unambiguous reproach once this topic is raised. He doesn't believe Passages would have been given such a harsh rating if it depicted similarly graphic scenes with a heterosexual couple. "It's a kind of warning to other filmmakers and other artists," he says. "Certain images, if you create them, there's a potential that you will be punished. That sort of warning is what censorship is really about. It's encouraging people not to create images that run counter to the dominant culture."
Over the course of his career, Sachs has made a number of thorny, queer romances that avoid tidy resolutions, from the John Lithgow and Alfred Molina-fronted Love is Strange (2014) to the 2012 drama Keep the Lights On. That film, about the relationship between a Danish filmmaker and a drug-addicted publishing lawyer, was inspired by his own former relationship with literary agent Bill Clegg. Sachs and his husband, the artist Boris Torres, co-parent twins with the filmmaker Kirsten Johnson, a dynamic that is loosely touched on in Passages when Agathe falls pregnant. Perhaps these factors explain why a recent review of the film in The New York Times saw critic Amy Nicholson pondering whether Sachs was using the film to "[question] what his life would be if he'd gone about it all wrong".
I read the quote aloud to him; does he agree? "I felt very invaded by that interest in my family," he says, having already been familiar with the review. "I felt that it would never have been written if I was not a queer person; I felt brutally upset about that." A slightly awkward silence hovers over our conversation, before Sachs continues. "There was also a description in that review of my love stories being 'cringe-inducing'." (Nicholson wrote that Passages is Sachs' "latest wince-inducing romance".) "I really wonder if the writer had a feeling about gay sex and men making love, because it would be hard to call Love Is Strange or Little Men 'cringe-inducing'." The Independent has reached out to Nicholson for comment.
Much of the debate around sex scenes in recent years has been framed around the advent of the intimacy coordinator – an on-set expert who guides performers through the filming of scenes involving sex or nudity or physical intimacy. They remain contentious. Many actors have welcomed their increased presence on sets, but others such as Sean Bean and Oona Chaplin have argued that their presence can "spoil the spontaneity" of a love scene. Passages had its own approach.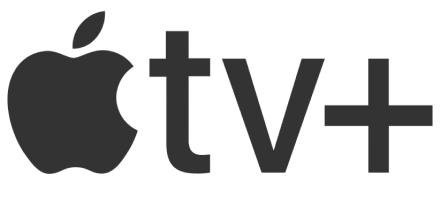 Watch Apple TV+ free for 7 days
New subscribers only. £6.99/mo. after free trial. Plan auto-renews until cancelled
Access unlimited streaming of movies and TV shows with Amazon Prime Video
Sign up now for a 30-day free trial
"We had three intimacy coordinators on set," Rogowski says, sarcastically. "One was me; one was Ira and one was Ben. [And] four with Adele. The beautiful thing about intimacy is that you can't force it. I mean, as soon as you leave a safe space, you create the risk of hurting people. But it's also the chance to discover something new, and the intimacy that we were looking for also needed a certain amount of risk."
Of course, nothing can remove the fact that you're naked and dry-humping a co-star with multiple cameras pointing at you. "It can be a bit awkward in the beginning, but then there's something happening; there's chemistry, your body reacts, breath changes, you start sweating. You feel the director's eyes on your body, and all of these things. They can create energy."
Rogowski adds that "it's a good thing" that people are talking about power dynamics on film sets, and admits that he is speaking "from a standpoint of protection because I am a man". However, he is "not interested in comfort. I am also not interested in a non-violent experience. I always experienced creation as something violent… For me, passion [or] the will to go through pain to achieve something that is bigger than just the sum of your ingredients…" He trails off. "Personally, I'm not interested in this safe space."
"I think we would both agree that the necessity for creating conversation within the environment of making movies is really a step forward," Sachs adds. "I think [it] can be very useful to have someone who is designated as a person to talk to. For me, it was a conversation about boundaries that will happen between myself and the actors, and the actors were very clear in stating those boundaries, and then there's no conversation following that."
Passages is not alone in exploring the complex dynamics between three lovers. Next year, Call Me by Your Name director Luca Guadagnino will release Challengers, starring Zendaya, Josh O'Connor and Mike Faist as three professional tennis players involved in a love triangle. Sachs certainly doesn't appear to be concerned about any comparisons, and is just happy that both films exist. "Anytime I hear about a film made about what happens between adults, I feel like that's something new these days," he says. "And if it's an exploration of romantic and sexual and intimate experiences between adults that isn't mediated by superheroes and other non-ordinary things then I'm very pleased. Maybe Luca felt this as well?"
He seems to think a bit more about it.
"The triangle is a very charged geometric shape," he continues. "There's always somebody trying to get something that somebody else has. And so, it makes for drama."
'Passages' is in cinemas