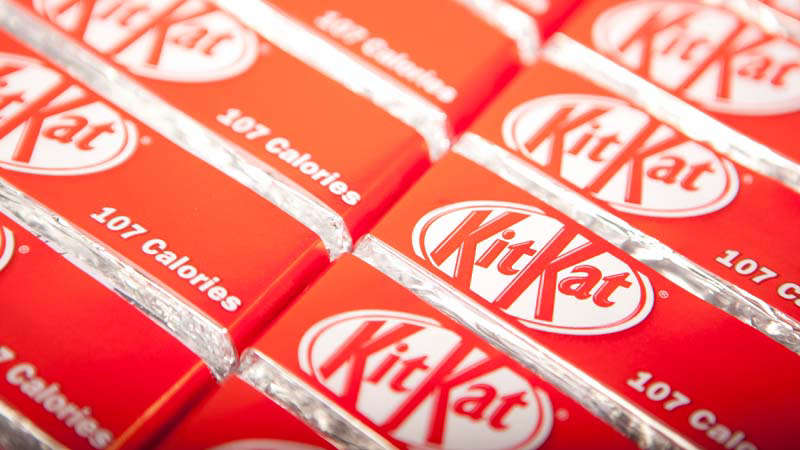 Image via Getty
A debate over what way is considered acceptable to eat a Kit Kat has started out on Tik Tok.
The debate comes after Australian Tik Tok sisters known as the Rybka Twins shared a video on how they each munch into the much-loved bar.
While Teagan Rybka broke a stick apart from the bar and ate her KitKat one finger at a time, her twin sister Sam took a massive bite out of the entire block and we must admit it's extremely uncomfortable to watch. 
Following the debate that broke out on Tik Tok about what is the only 'right' way to eat a Kit Kat, Nestlé's head of marketing Joyce Tan released a statement to the Mail Online to reveal the right way to eat the chocolate treat.
Joyce Tan revealed: "We know Aussies are extremely passionate about how they eat their KitKat, and fans across the country are stepping up to defend their technique. Whether you snap, nibble or chomp, what really matters is that you take a break from your day to enjoy your KitKat your way."
So there you have it. It turns out, both ways that the Rybka twins ate their Kit Kat is correct, as the only requirement to eat it the 'right' way is to eat it when taking a break from your day.
Although, we're fairly certain we're going to stick to breaking off a finger before munching down. We just don't know how taking a monstrous bite is considered acceptable!
Would you agree?
Click here to visit our Covid-19 info hub for the latest news and information on the Covid-19 pandemic.