Makasi Mwangangi, aged 42, was admitted to Mwingi Level Four Hospital in Kitui county on September 1
On delivery, Mwangangi's family was allegedly given a newborn to bury because it was a stillbirth
After a few days, she was overwhelmed by stomach pains, and after doctors carried out a scan, another baby was detected
Kitui – A family in Mwingi has accused Mwingi Level 4 Hospital of negligence after the death of three family members.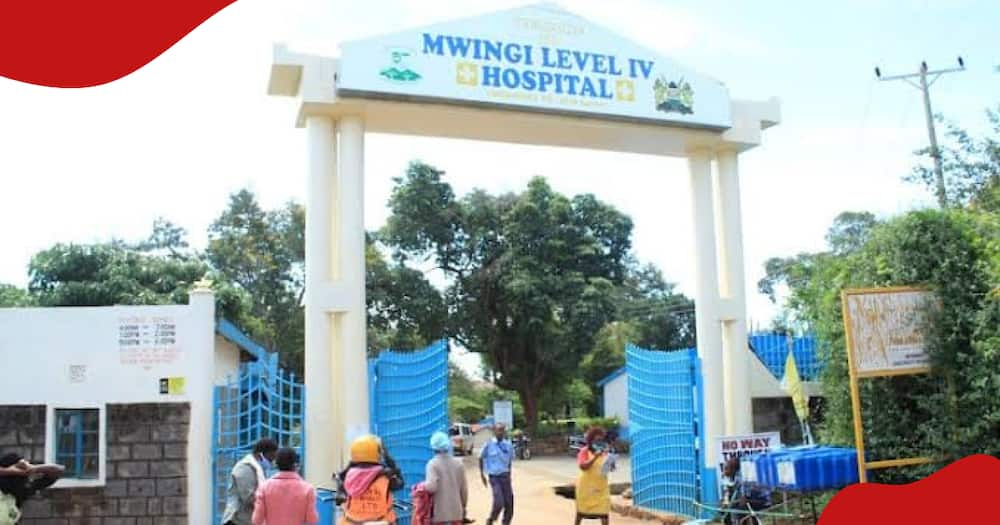 Why family wants Mwingi Level 4 Hospital probed
The family of 42-year-old Makasi Mwangangi said she lost her life on Tuesday, September 5, alongside her newborns after strained labour.
NTV reported that the devastated family said the woman was admitted to the facility on September 1.
PAY ATTENTION: Join TUKO.co.ke Telegram channel! Never miss important updates
The woman delivered the first child, but unfortunately, it was a stillbirth, which the family was given to bury.
After the delivery, the family said the doctors never told them that their relative was expecting twins despite complaints from the deceased.
When the woman complained of stomach pains, she was taken for a scan, and another baby was detected.
However, it was too late, as both the mother and the baby died despite efforts by the doctors to save their lives.
The family reported to the police, asking for investigations into the incident, arguing the laxity in the hospital management cost the lives of their kind.
Breach of patient's code
In other news, after suffering excruciating pain for 18 months after undergoing a caesarean section, a woman was shocked to learn that doctors forgot a foreign object inside her.
BBC News records that the surgical instrument, named an Alexis retractor or AWR, is the size of a dinner plate and had been living inside her abdomen.
An AWR is a device used to hold back the edges of a wound during surgery, can retract incisions up to 17cm in diameter, and was not detectable during X-rays.
This error led to the woman suffering chronic abdominal pain for one and a half years before the discovery was made during an abdominal CT scan.
The mistake came to light when the young woman in her 20s sought medical attention when the pain became unbearable.
Investigations into the case unearthed a horrifying reality: the instrument was left inside the New Zealand mother after she delivered at Auckland City Hospital.
It was eventually removed from her abdomen in 2021, ending her unprecedented visits to different hospitals due to pain.
PAY ATTENTION: Click "See First" under the "Following" tab to see TUKO News on your News Feed
Source: TUKO.co.ke