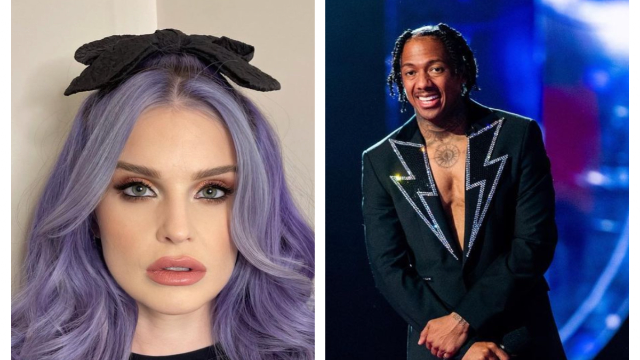 Kelly Osbourne and Nick Cannon
Kelly Osbourne, known for her role as a cohost on Beat Shazam, recently shared insights into the bond she formed with fellow co-host Nick Cannon. In an exclusive interview with Us Weekly, Osbourne praised Cannon's professionalism and expressed her happiness in collaborating with him on the popular FOX series. However, their conversations went beyond work-related matters and ventured into the realm of parenting.
Sharing parenting wisdom
Osbourne revealed that she engaged in discussions with Cannon on various aspects of parenting. She sought advice from him, particularly regarding introducing solid foods to her baby and his approach to screen time, such as the use of iPads. The two even discovered a shared fondness for Miss Rachel's videos and found themselves singing her songs on the set, creating an enjoyable bond.
Parenthood profiles
While Osbourne recently became a mother after welcoming her son Sidney with her boyfriend, Sid Wilson, Cannon has an extensive parental resume. He is a father of twelve children from different relationships. Cannon shares twins Moroccan and Monroe, 12, with ex-wife Mariah Carey; three children with Brittany Bell named Golden, Powerful, and Rise; twins Zion and Zillion, daughter Beautiful, and son Legendary from other relationships. Cannon also experienced the loss of his son Zen, who died at the age of five months. He also has a daughter named Halo.
Osbourne and Cannon temporarily stepped in as cohosts for season 6 of Beat Shazam, filling in for Jamie Foxx and his daughter Corinne Foxx during the actor's health-related break. Osbourne revealed that she had a condition before accepting the role—being able to bring her baby with her. She emphasized the significance of having her son by her side to ensure his well-being and her own peace of mind. Despite the challenges of adjusting to motherhood, Osbourne expressed her gratitude for the opportunity to work on Beat Shazam and witness the transformative impact music can have on people's lives. The new season of Beat Shazam premiered on FOX on Tuesday, May 23, at 8 p.m. ET, offering audiences an exciting and engaging musical experience.
ALSO READ: "Women still get pregnant": Nick Cannon, father of 12, quips he has "super sperms"