Mother's Day is a special occasion that transcends borders and brings people together to celebrate the unconditional love and support of moms. In a heartwarming display of affection, Pakistani and Indian celebrities took to their social media platforms to express their gratitude and extend heartfelt wishes to their mothers on this special day.
With touching messages, throwback pictures, and heartfelt captions, these celebrities showcased their deep bond with their mothers, breaking barriers and reminding us that love knows no boundaries. Their gestures are a beautiful reminder of the universal power of a mother's love and the unbreakable ties that connect us all.
Zara Noor Abbas Siddiqui took to Instagram to share a post, stating that she's nothing without her mother. "It's a day full of melancholia," wrote the star. "Happy Mother's Day to all the motherings out there."
Iqra Aziz penned a lengthy note for her mother, whilst giving a shout-out to all mothers in general. "Happy Mother's Day to all of you amazingly strong Women living with all the ups and downs of life, family and hormones. You are strong, You can do this!" penned the star.
She further talked about her learning as a mother after giving birth to Kabir. "After giving birth to Kabir, the one thing I've learnt is: if I can give birth and make life, I can do/achieve anything."
Iqra's husband and Kukri star, Yasir Hussain also took to social media to pen a note for the occasion. He took the opportunity to celebrate the mother of his son.
HSY also took to Instagram to detail how grateful he is to his mother. "A Mother's Day wish from the woman who is the reason I am who I am today. I love you so much, Mama. May we all cherish our mothers today and every day. You have given me everything and I hope I can make the rest of your life as happy as you have made mine. Happy Mother's Day," wrote the celebrated designer.
Minal Khan also shared an image of her mother kissing her head. "Happy Mother's Day to Mama and Hani," wrote Khan.
The second half of the Khan twins duo, Aiman Muneeb, also took to her Instagram to celebrate Mother's Day. "Happy Mother's Day to all the beautiful mothers today," she stated.
Usama Khan wished his mother with an image accompanied by religious incidents and excerpts.
Renowned actor Adnan Siddiqui chose to honour the "unsung heroes" on the special occasion. He posted about motherly figures who often go unnoticed. 
Shoaib Malik thanked his mother for always being there for him as he posted a picture of the both of them on his Instagram account.
Veteran star Reema took to Instagram to state, "A mother's love for her child is like nothing else in the world. It knows no law, no pity. It dares all things and crashes down remorselessly all that stands in its path."
Faisal Kapadia shared a throwback image, accompanied by a simple, "Happy Mother's Day."
Actor Durefishan Saleem shared an image of her "stunning mother" draped in a sari, wishing her on the occasion.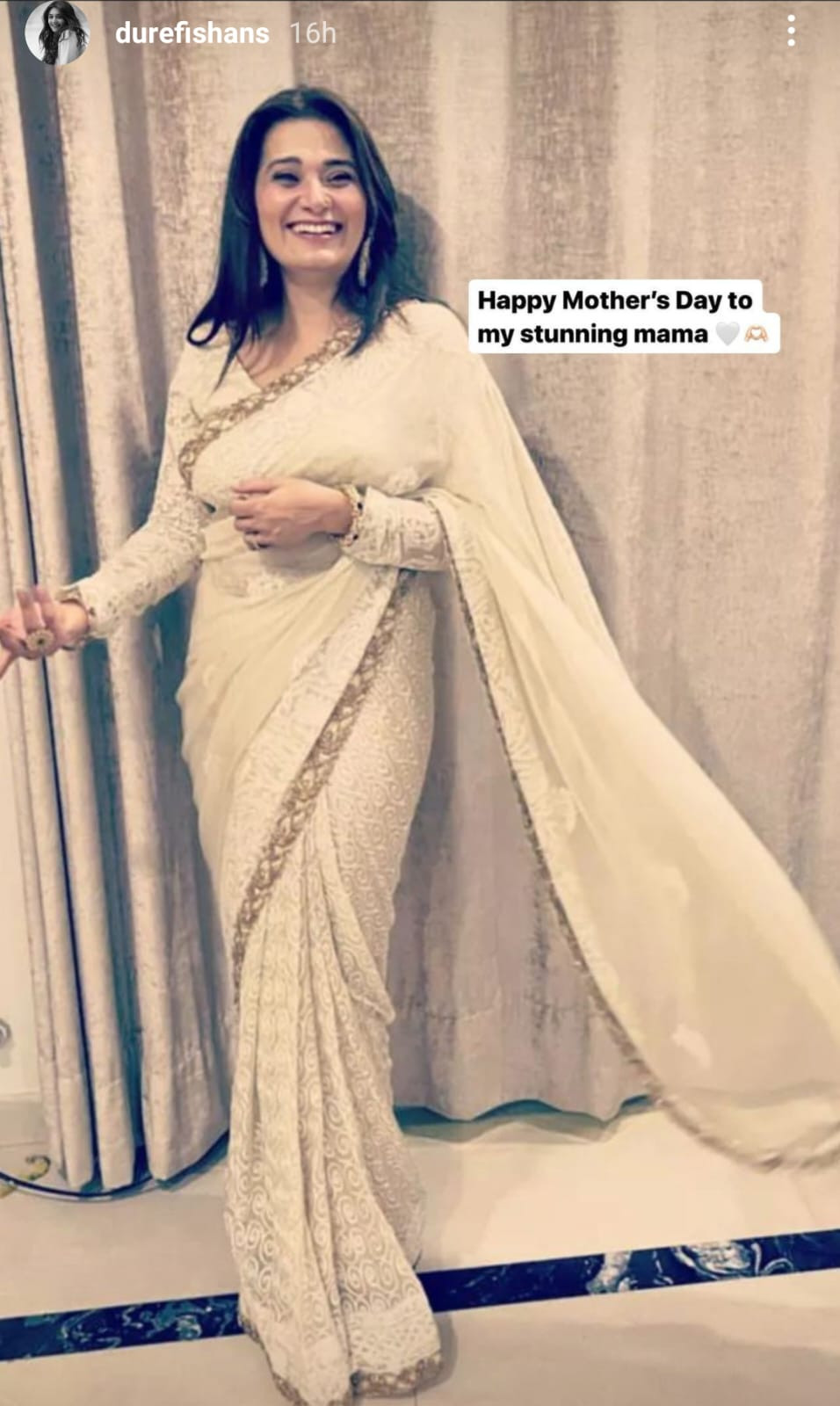 Sadaf Kanwal shared a series of Instagram Stories, wishing her own mother, her mother-in-law, Safina Behroze, while also sharing the gifts she received from Shahroz and Zahra on the occasion.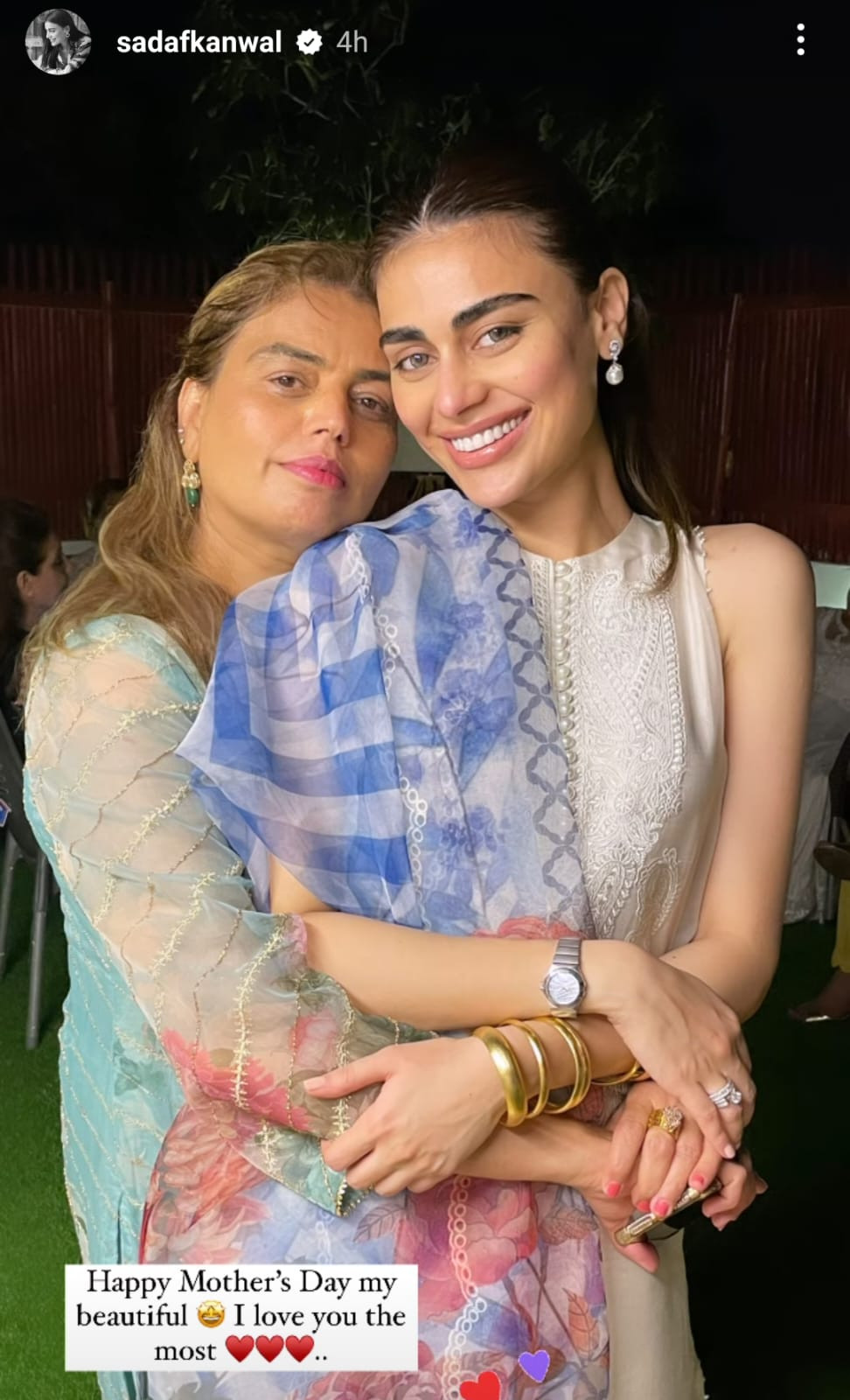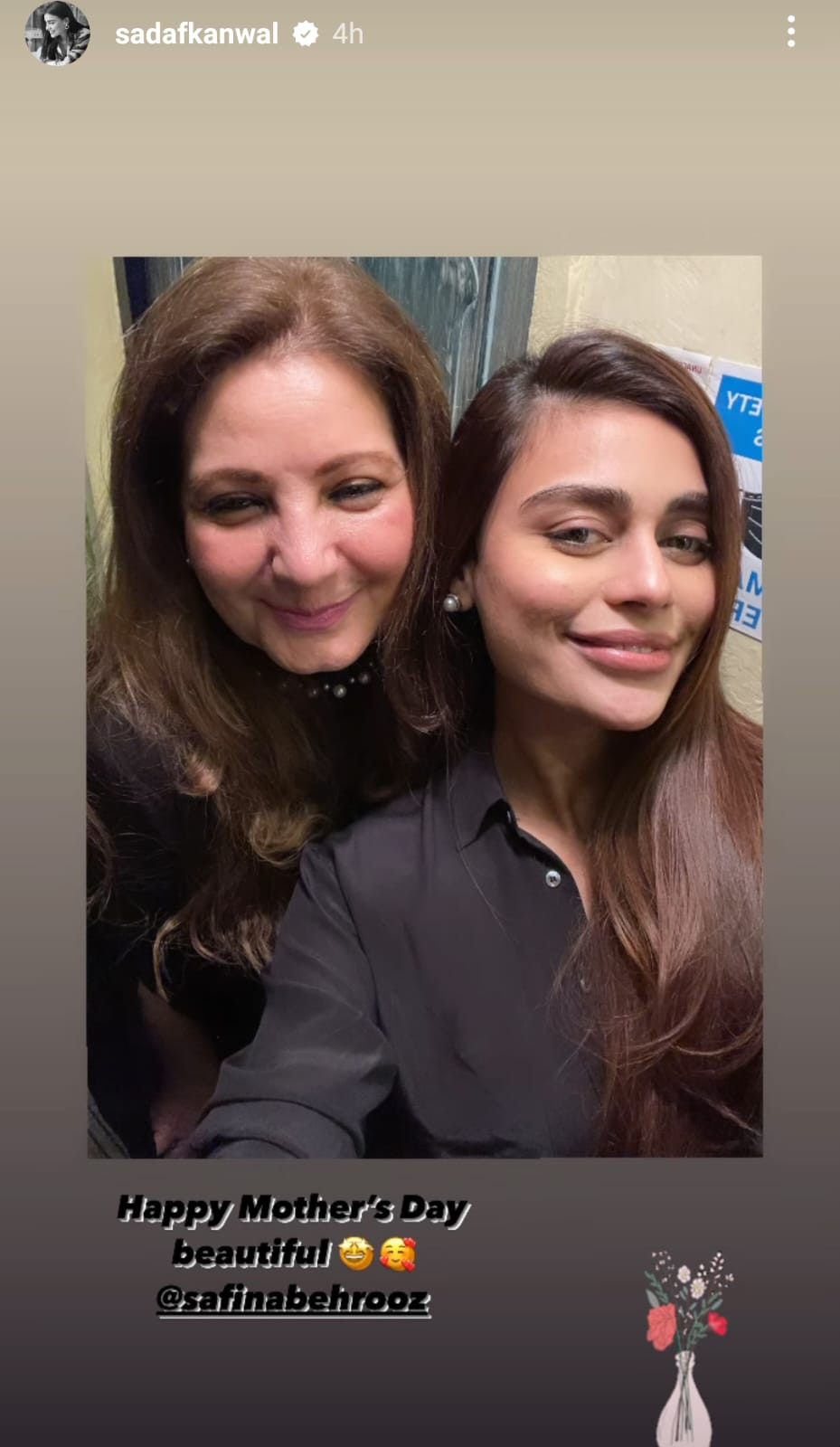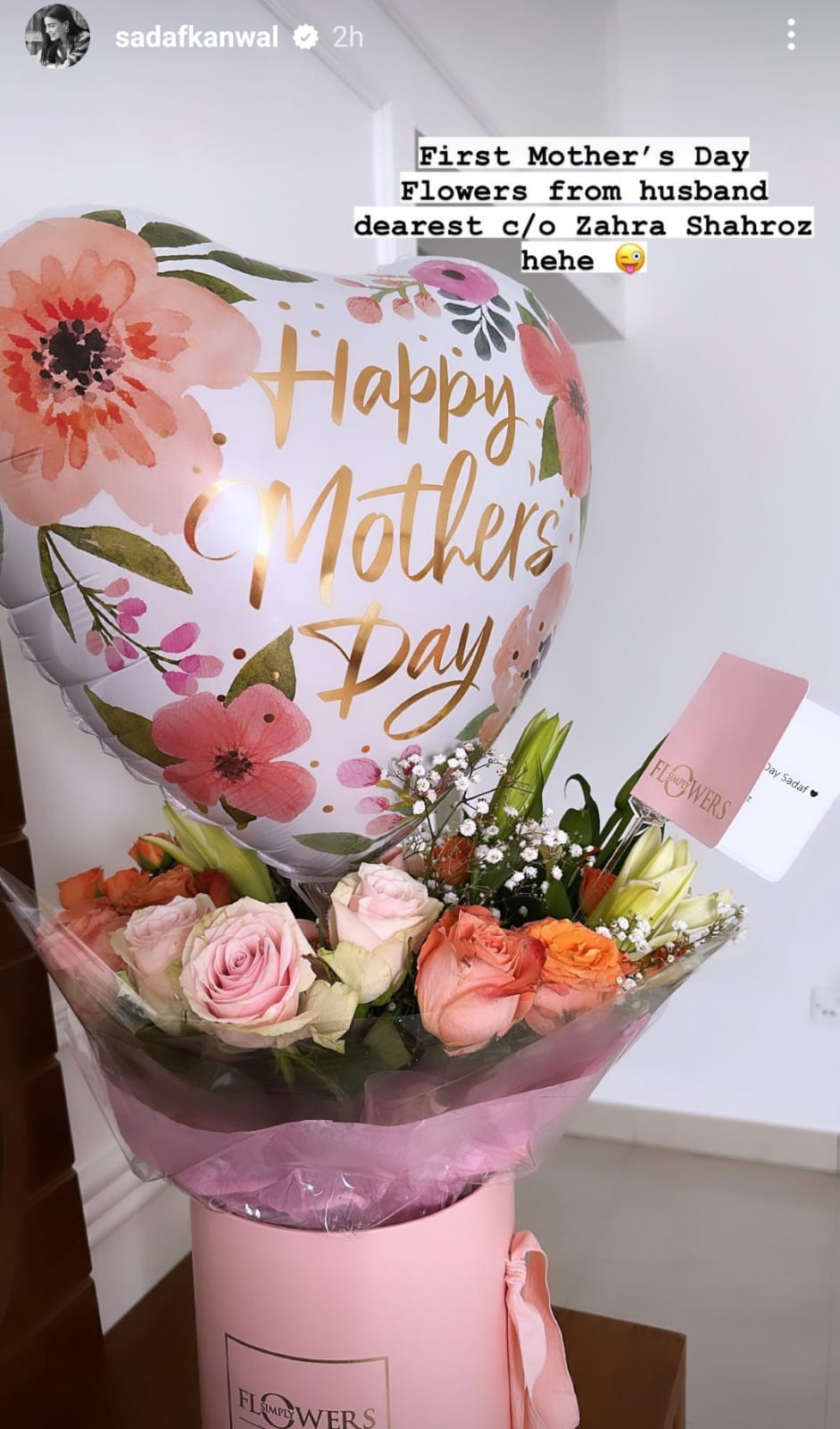 Moving on to celebrities from across the border, Vicky Kaushal shared a picturesque image of him and his mother with a simple caption in Hindi.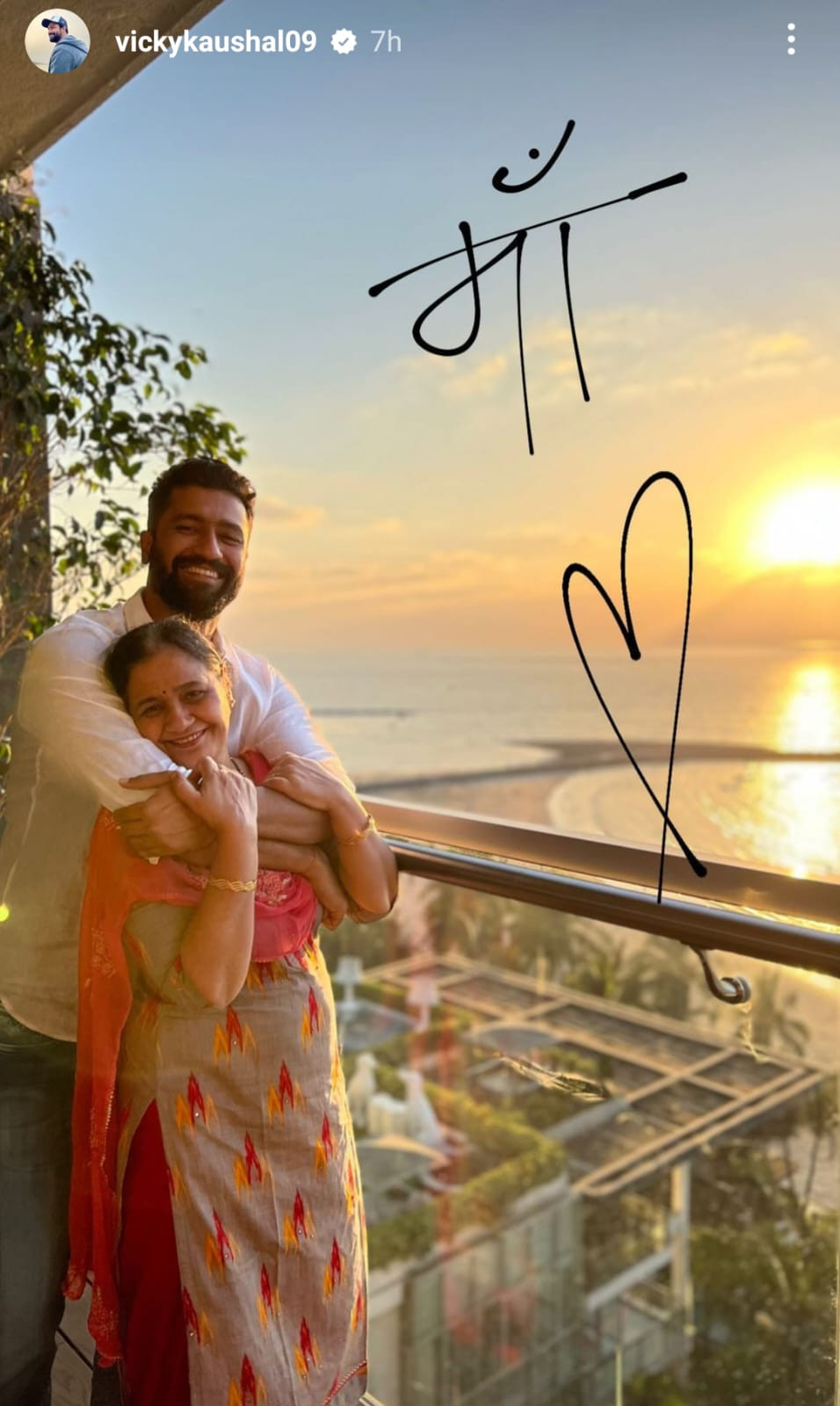 Actor and fashion icon, Sonam Kapoor wished "the best moms in the world" in her Instagram post.
Her cousin, fellow actor Arjun Kapoor, asked his mother to keep looking over him in a heartfelt post.
Arjun's beau, model and actor Malaika Arora, spoke about being a strong woman due to being raised by one.
Priyanka Chopra took to social media to wish her mom in a lengthy post. However, she also gave a shout-out to all the moms in the world, while thanking her husband Nick Jonas' mother, Denise, for raising "an exceptional son."
Shilpa Shetty shared how she's "blessed with the best of both worlds," making her gratitude known with her Instagram post
Kajol also took to social media to appreciate her mother. "Moms are moms forever and ever. It's a never-ending job and the only thank you you get is that your children will need you forever! Not for important life-changing details but just to love us the way you do. Because that is something you will never find anywhere or in anyone else," wrote the icon.
She further penned, "Thank you for loving me enough to brave society and all its norms and fighting to bring me up the way you did. You made me in every way possible."
Sushmita Sen talked about mothers being "God's greatest gift to life" in her heartwarming wish for her mother.
Undoubtedly, all these wishes make one want to hug one's own mother a little tighter. Happy Mother's Day to all the amazing women out there who breathed life into us and are the manifestation of God's love on Earth.
Have something to add? Share it in the comments.