During the history of bodybuilding, there has been none that has come close to the amount of success and recognition that Arnold Schwarzenegger has accomplished. Being the champion of the bodybuilding industry by winning the coveted Mr. Olympia championship seven times in his career, he had left a legacy behind that would become an inspiration for generations to come, may it be bodybuilding or working through hardships in the world.
And after gaining everything that the sport had to offer, he was given an opportunity to stop into the entertainment industry to further conquer everything it had to offer. While many look at him and become instantly intimidated by his hulking physique, the star is a blast to be around, which his friends from the industry can confirm. During his time filming on the set of Twins, the actor recalled an incident in which his co-star and good friend Danny DeVito stuffed his cigar with something special that would lighten his mood a bit too much.
The Time Danny DeVito Pranked Arnold Schwarzenegger WIth Marijuana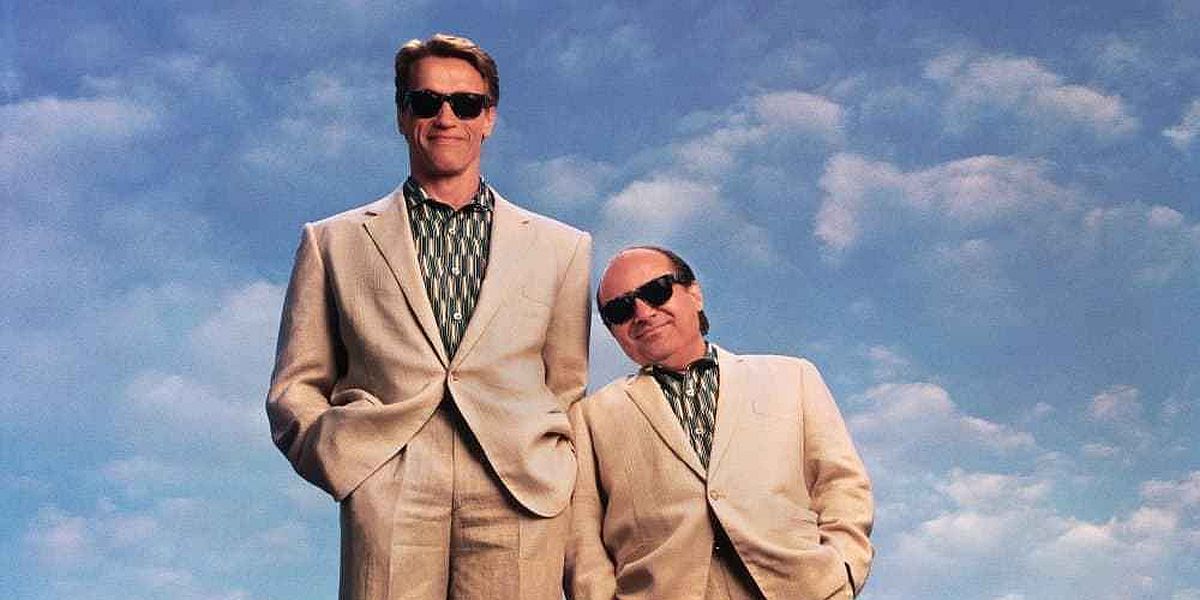 With almost half of his life dedicated to the sport of bodybuilding and Hollywood, superstar Arnold Schwarzenegger has made many memories as well as many friends that helped them create those memories. Whether they be from the world of sports or the entertainment industry, all of them have been constant supports to the Terminator star. And just like good friends, they have done all kinds of things and played all kinds of pranks on each other over the years.
You may also like: "I would steal Arnold's chest": Mr. Olympia and Bodybuilding Sensation Chris Bumstead is Obsessed With Arnold Schwarzenegger's Chest
But one of these pranks by his friend Danny DeVito might've become a serious problem. During the shoot for the comedy/drama film Twins, DeVito came up with the plan to sneak some marijuana weed into Schwarzenegger's iconic stogie. Oblivious to extra content added by Jumanji: The Next Level star, he smoked it, causing him to get high. And during the entire day of the shoot thereafter, he found himself forgetting his dialogues. When the film's director Ivan Reitman came to know about it, he took it as a joke and adjusted the shots according so that Schwarzenegger may take quick glances at his line during the shoot.
Schwarzenegger later revealed that he was fortunate that the movie was not directed by James Cameron, who has a reputation for being the boss on the set with very strict work ethics and schedules. In an edition of his monthly newsletter, he said:
"We were lucky this was on Ivan's movie… because if this ever happened on a Jim Cameron film, we would have been in real trouble."
But after 30 years of that incident, the Predator star tried to prank DeVito with the same tactic, but to his disappointment, DeVito smelled out the extra ingredient that he had added to it before he took a smoke.
You may also like: "Don't worry about killing all these people": Arnold Schwarzenegger Never Wanted to be the Terminator Before Hour-Long Conversation With James Cameron
What's Next For Arnold Schwarzenegger?
After his latest appearance in Tim Miller's Terminator: Dark Fate, Schwarzenegger has now set his sights to work with his former director James Cameron again in the blockbuster Avatar Franchise. Leaving The Expendables franchise after the third installment, the actor has shown interest in being featured in the next Avatar movies. As for what he's up to next, we will see Arnold Schwarzenegger in Amazon's Outrider, a Western series about a ruthless Marshall and a deputy teaming up to track a legendary outlaw.
You may also like: Arnold Schwarzenegger Starring in Avatar 3 After Expressing Interest in "Good Friend" James Cameron's Avatar: The Way of Water? Terminator Star in Awe of Cameron's Vision
Terminator: Dark Fate, now available on TNT
Source: SportsKeeda