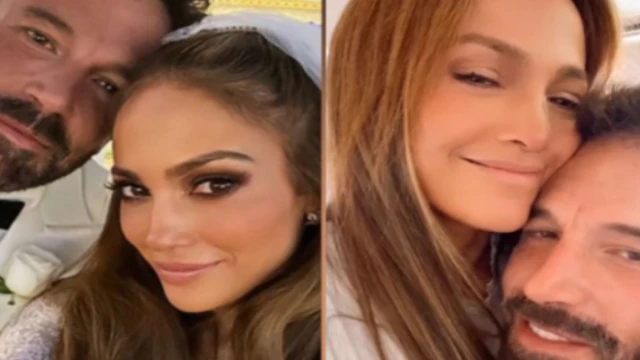 Does Ben Affleck share an 'incredibly close' relationship with Jennifer Lopez's twins Max and Emme? Find out
American singer, dancer, and actress Jennifer Lopez has beautiful twins named Max and Emme. She welcomed her kids with her ex-husband Marc Anthony in February 2008. It was love at first sight. JLo broke up with Ben Affleck in 2004. But they reunited and finally got married in 2022. Many fans wondered if Lopez's kids would be flexible enough with their stepdad Ben. But the news says different things. Check out the below for more. 
Ben Affleck share an 'incredibly close' relationship with Jennifer Lopez's twins
Jennifer Lopez's twins Max and Emme have decently embraced their stepdad, Ben Affleck, following the couple's July 2022 nuptials. A source close to the couple revealed that J.Lo's kids are incredibly close to Ben. It also said that Ben's 'amazing co-parenting relationship' with ex-wife Jennifer Garner helps him to build an image as the best father to his kids Violet (17), Seraphina (14), and Samuel (11) as well as his stepkids. The source also explained that they amazingly manage the blended family as they are mature enough to know that the most important thing is children's happiness. 
Jennifer Lopez gushed over her kids' affection for Affleck earlier this month. She said, "They love Ben. He's a wonderful, wonderful father. And a father figure to them as well, because he has his own three beautiful children, and then there's us." She further added that Ben is 'fantastic' with her kids. He steps up to the challenge of what that is and what that means. The singer said that the teenagers love and appreciate him a lot.
Meanwhile, the source gave further information about both JLo and Garner. It said that both of them are incredible mothers and always put their children's needs and happiness first. They never compromise their happiness. They have come close over the past few years. Another source stated that the actresses "really enjoy each other" and Garner "can't believe how sweet" Lopez is with her three kids.
On the other hand, recently Ben Affleck and Jennifer Lopez have purchased a new home together in Los Angeles worth $60 million. The couple has started with the shifting process and their house has been buzzing with activity.