Twin sisters who were conjoined at the chest and stomach have undergone successful surgery to separate.
Doctors at Cook Children's Medical Center in Fort Worth, Texas, announced Wednesday that 16-week-old sisters JamieLynn and AmieLynn are now sleeping in separate cribs after the separation surgery, the first surgery of its kind in the hospital's 150-year history.
The girls' parents, Amanda Arciniega and James Finley of Saginaw, Texas, said they learned via an ultrasound during pregnancy that they were expecting conjoined twins.
"On the ride home, we were quiet and it was kind of sad. We were thinking, 'Why us, out of everybody?'" Arciniega said in a video shared by Cook Children's. "It's a lot."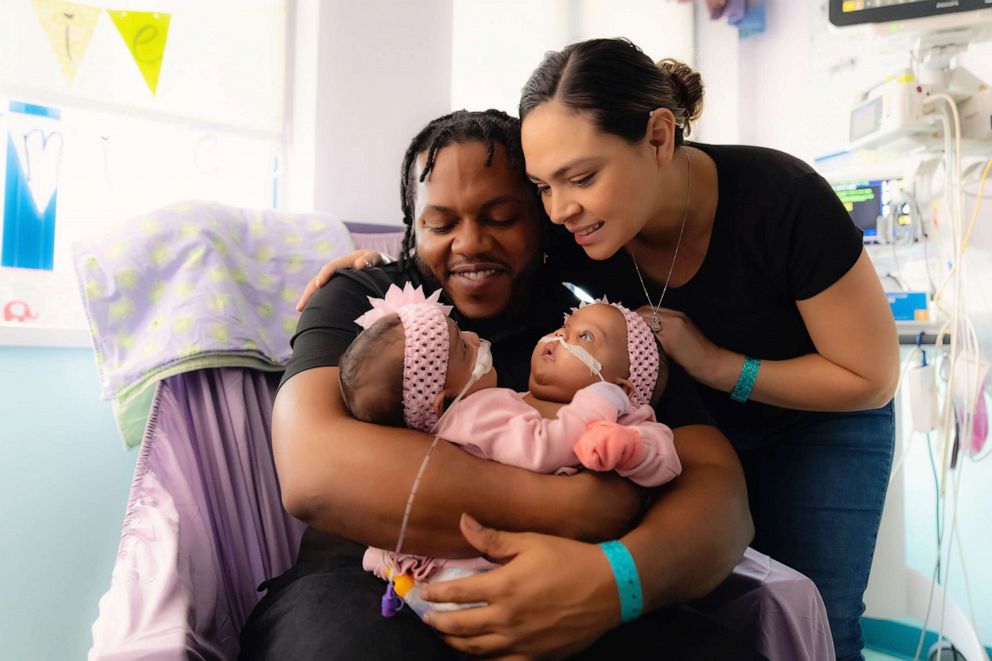 Arciniega gave birth to her daughters in October at Texas Health Harris Methodist Hospital in Fort Worth. She was 34 weeks pregnant at the time and delivered her daughters via C-section, doctors said.
JamieLynn and AmieLynn were then transferred to Cook Children's neonatal intensive care unit, where they stayed until the separation surgery.
Only a small handful of conjoined twins survive past birth, according to Dr. Jose Iglesias, medical director of pediatric surgery at Cook Children's Medical Center and the lead surgeon for the twins' separation surgery.
"Conjoined twins that reach and stay viable after birth, at least for the first few days, there's really only about five or eight of those on the entire planet," he said. "So it is a very rare situation."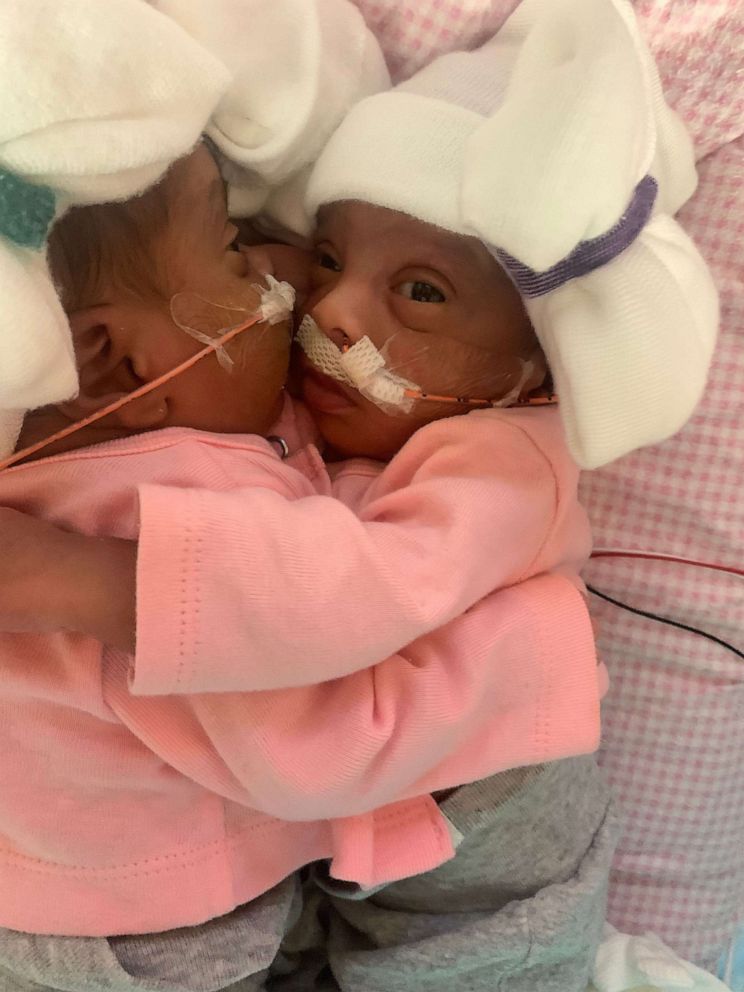 Conjoined twins occur once in every 50,000 to 60,000 births, and approximately 70% of conjoined twins are female, according to the Children's Hospital of Philadelphia, which has completed more than two dozen separation surgeries.
Finley said he and Arciniega knew the odds were stacked against their daughters' survival. He described the process of seeing them through to the surgery as like, "walking through a haunted house."
"It was very scary and emotional, but you've got to just keep going and get through it," Finley said, later adding, "It was a scary journey because we didn't know what was going to happen."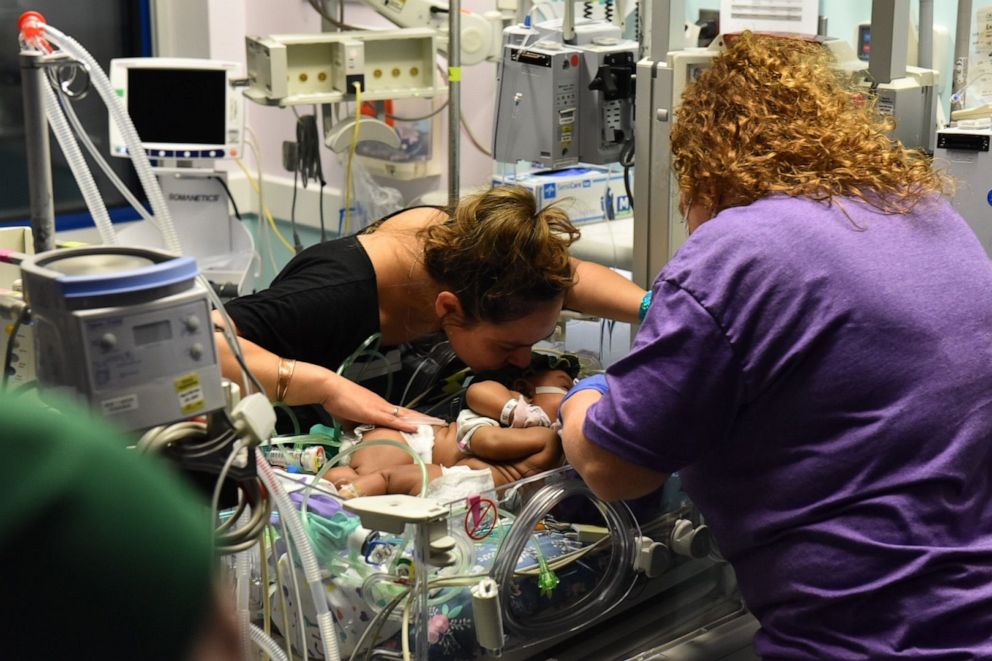 A large team of doctors and nurses at Cook Children's prepared for three months for the surgery, which included surgeons, anesthesiologists, neonatal specialists and more.
"In order to prepare for this, it's a lot of practice, practice, practice and more practice, trying really to think of every possible scenario so that we're not surprised by anything," said Dr. Chad Barber, a neonatologist at Cook Children's. "There's always going to be unexpected things, but if you're prepared for the worst possibilities and the most unlikely outcomes, then you can at least hopefully not get caught too off guard."
The operation on Monday, which lasted 11 hours, involved separating the girls' liver as well as their skin, fascia and bowel, according to Dr. Ben Gbulie, a plastic surgeon at Cook Children's.
The medical team was divided into two teams to take care of the two girls, with AmieLynn's team wearing green hats and JamieLynn's team wearing purple hats during the surgery.
Iglesias said the operating room erupted in a quick cheer when the girls were successfully separated during the operation.
"You get out of that doctor mode for just a couple of seconds because the whole room realized what happened," he said. "All of a sudden you have to move one of the babies to the other table, which doesn't usually happen in an operating room because you still have your baby on the first table."
Finley described his daughter JamieLynn as the "spunky" one, while describing AimeeLynn as more "laidback."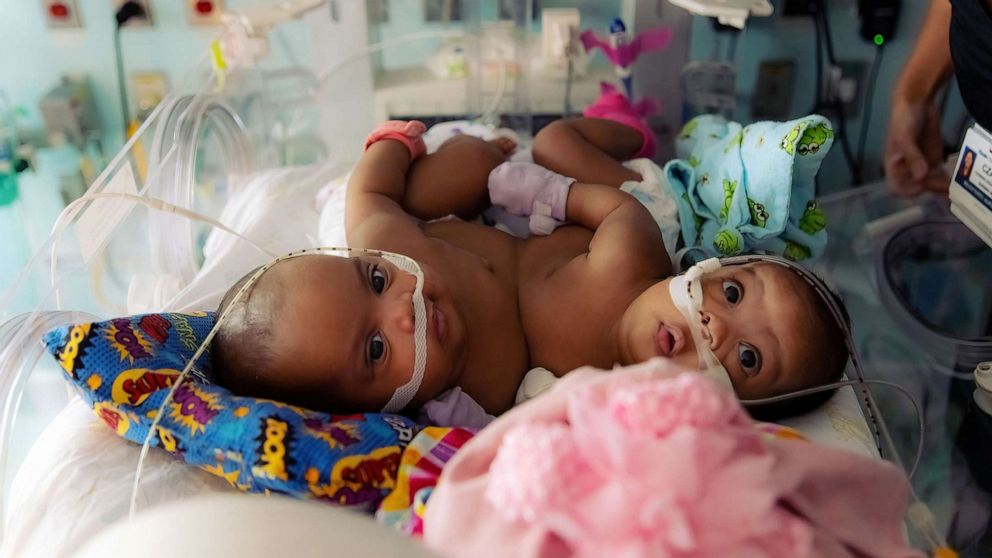 Of the treatment at Cook Children's that his daughters received, Finley said, "I wouldn't want to be anywhere else."
"We're family here," added Arciniega.
Finley and Arciniega said they have not yet been able to hold each of their daughters, who are still on ventilators and remain closely monitored by doctors.
The next steps for JamieLynn and AimeeLynn will be to continue their recovery and then progress onto the normal milestones expected for babies their age.
Describing the sisters' future, Iglesias said, "They're going to grow up like the little girls they're meant to be, independent and feisty, like they've already shown us."