Fort Lauderdale, Florida – The Cavinder twins have fans rolling with laughter after revealing their hilarious gym conversations in a viral TikTok.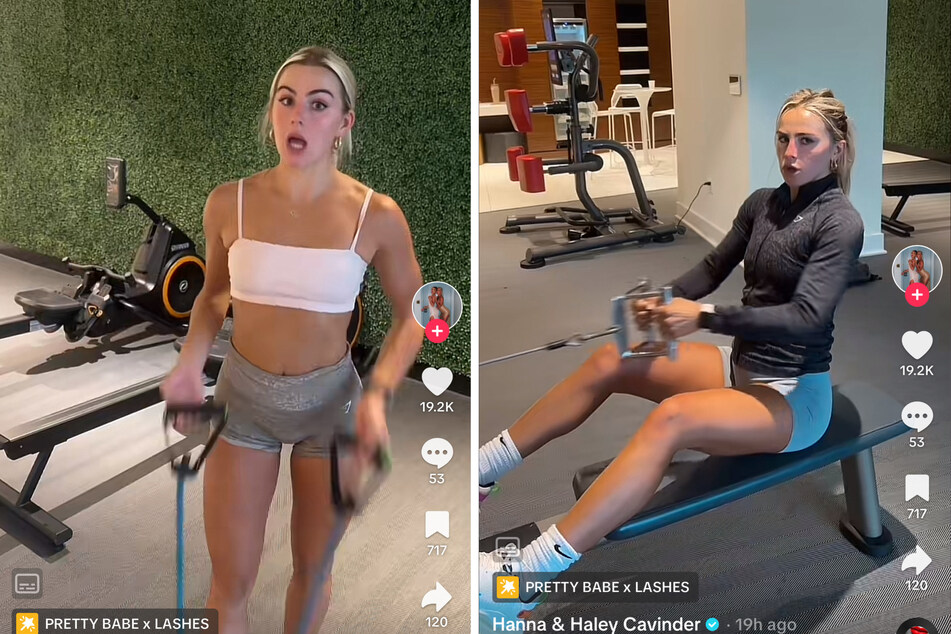 In the sisters' TikTok video from Tuesday, Haley and Hanna used a sound bite from the hit movie The Other Woman to show fans exactly what they chat about when they're hitting up the gym.
The former college basketball stars lip-synced to the scene between Nicki Minaj and Cameron Diaz's characters as they talk about clearing a roster of potential suitors.
While Hanna has a rumored boo of her own, Haley is single and ready to mingle.
With over 100,000 views and nearly 20,000 likes, fans found the twin duo's TikTok amusing, to say the least!
"BAHAHAHAHAHA i love this," one fan said.
Earlier this summer, the Cavinder shared a similar video revealing their "out of pocket" gym habits, proving that they're some serious gossip gurus amid their grueling workout routines!
Making major moves in the professional wrestling world, the Cavinder sisters have their eyes set on a new career in the WWE following their departure from basketball with the University of Miami.