Mother's Day is extra special for moms whose journey to motherhood was more challenging than most.
Numerous celebrity moms have opened up about their struggles with having a baby and how they overcame them by conceiving through in vitro fertilization (IVF).
IVF is a medical procedure that involves combining an egg and sperm outside the body, then transferring the resulting embryo into the uterus.
For couples who are experiencing pregnancy and fertility issues, the traditional method of becoming parents may not always be an option. In such cases, IVF is increasingly becoming a popular choice.
These celebrity moms have not only inspired others going through similar struggles, but have also shown us that motherhood is a gift that should be cherished and celebrated, no matter how it comes to be.
VICKI BELO
Celebrity beauty doctors Vicki Belo and Hayden Kho decided to turn to IVF to help them start a family.
The couple's daughter Scarlet Snow Belo was born on March 3, 2015, after being conceived through IVF by an American-Mexican surrogate mother.
Vicki, however, was clear in stating that Scarlet is their biological daughter. On May 18, 2016, Vicki released a statement via MJ Felipe's report on Bandila where she emphasized that Scarlet Snow is "100 percent our daughter," refuting earlier reports that only Hayden was the biological parent.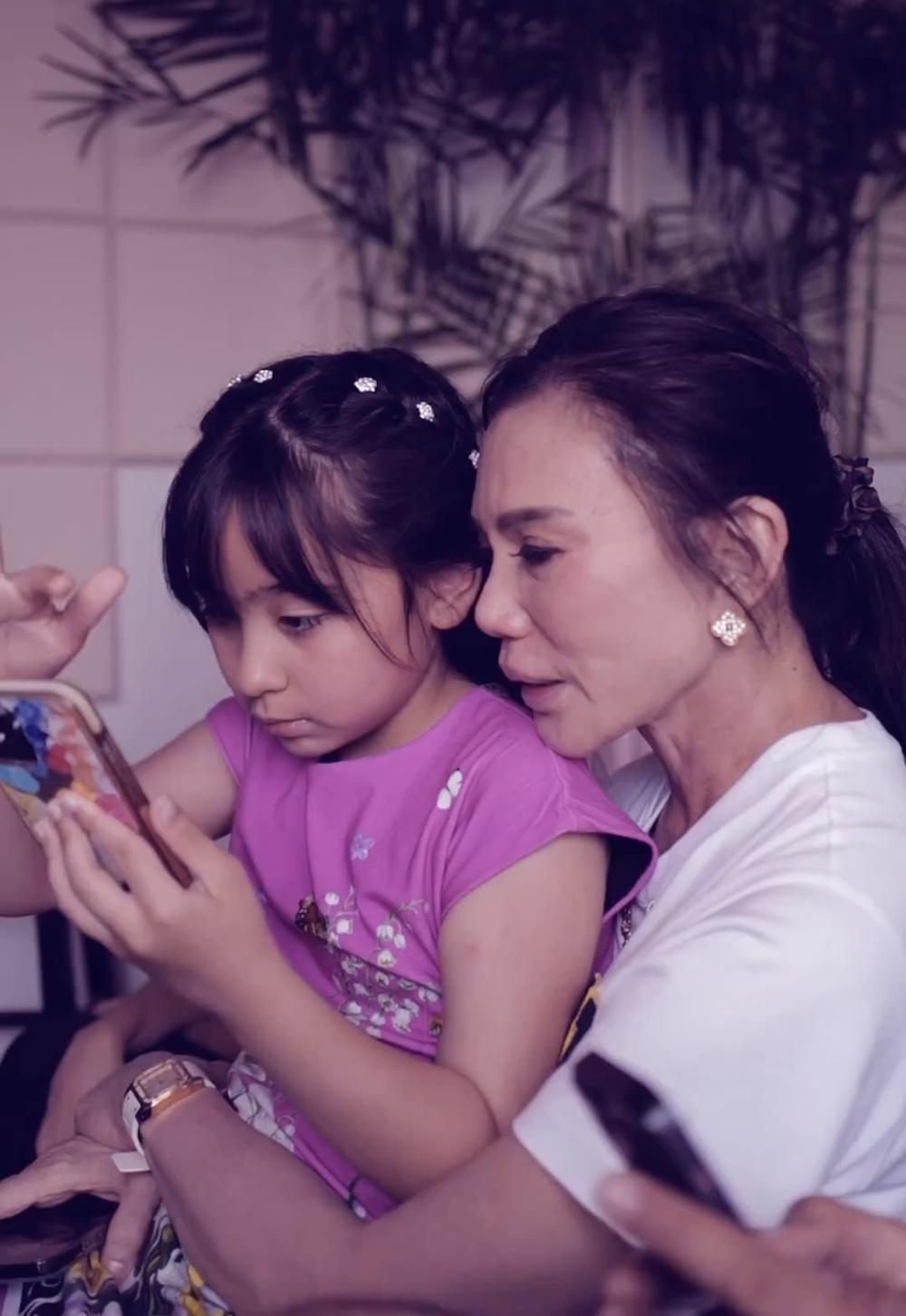 Read: Five things to know about Baby Scarlet Snow Belo

KORINA SANCHEZ
Korina Sanchez and Mar Roxas made headlines in 2019 when they proudly presented their twin babies, Pepe and Pilar, to the world.
The twins were born to a surrogate mother on February 12, 2019, one month before their supposed due date, in Pittsburgh, Pennsylvania. Pepe came out first and was ahead of Pilar by one hour.
In an exclusive interview with PEP.ph (Philippine Entertainment Portal), Korina revealed that she had been dreaming of motherhood for years before the arrival of her twins, Pepe and Pilar.
As early as 2008, a year before marrying Mar Roxas, she had already undergone oocyte cryopreservation, or egg freezing, in preparation for starting a family in the future.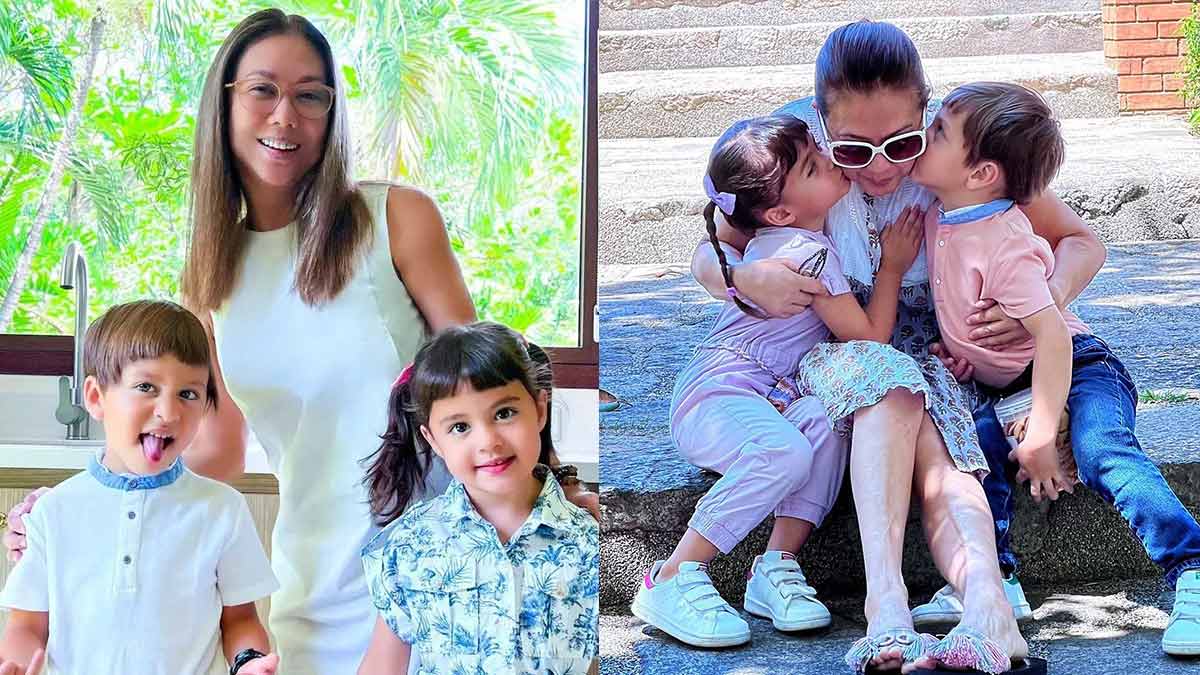 Read: Korina Sanchez's twins Pepe and Pilar celebrate 4th birthday
DIVINE LEE
Divine Lee and her husband Blake Go are proud parents to three children, all born through the wonders of IVF.
In May 2018, they welcomed their first bundle of joy, a baby boy named Basquiat Delfin, fondly called Baz.
The following year, in March 2019, Divine announced her second pregnancy. Their baby girl, Blanca Dietrich, was born in October 2019.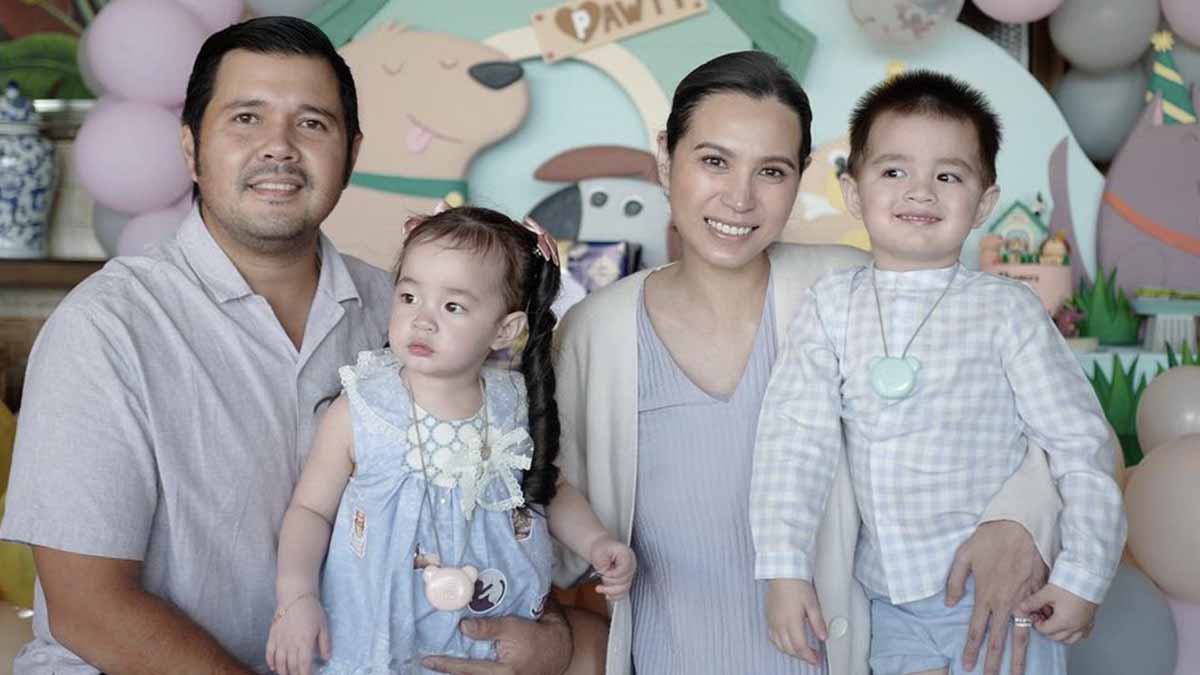 Most recently, on October 10, 2021, Divine gave birth to her third child, a baby girl named Dali, via Caesarean section at Chong Hua Hospital in Cebu.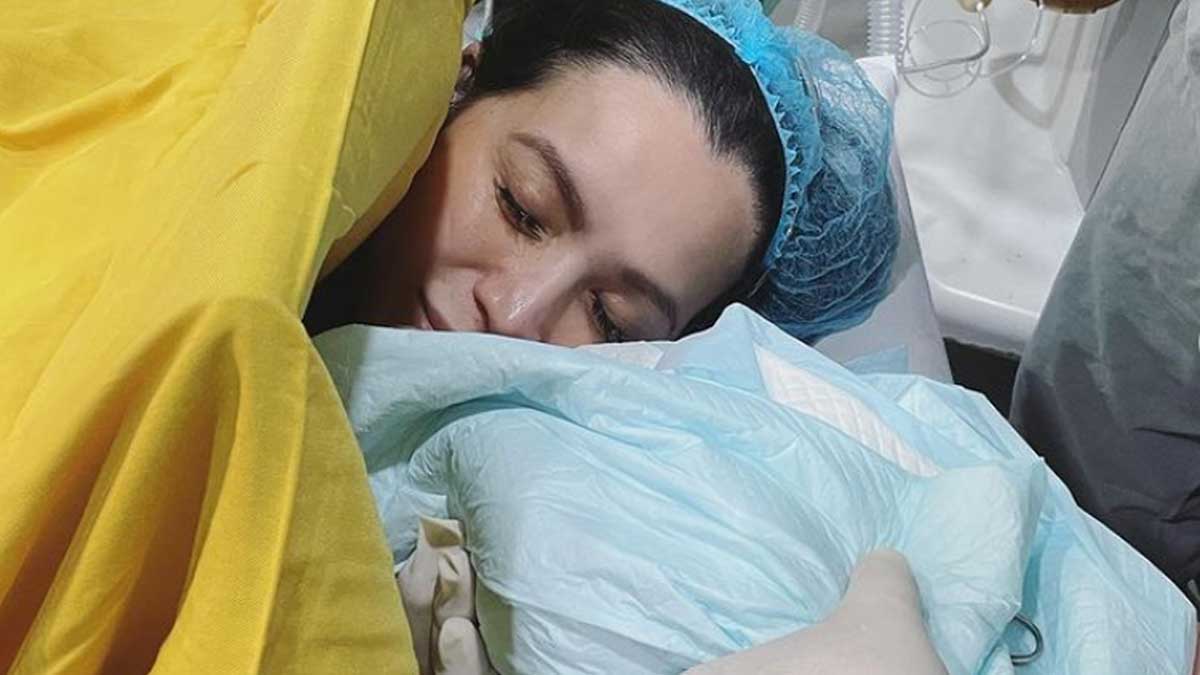 In an interview, Divine revealed that freezing her eggs was a suggestion from Korina Sanchez.
Divine recounted, "I was pretty close to Korina, so, at 26, she told me, 'Bakit hindi mo pa i-freeze yung eggs mo since you're so high on life?'"
At first, Divine hesitated when she heard the idea because "at that time, it was taboo to freeze your eggs."
She even received negative comments from some people close to her, saying that it was just a waste of money. Divine, on the other hand, pushed through with her plan and has no regrets.
Read: Divine Lee no regrets about having "IVF kids"
BETH TAMAYO
Beth Tamayo's journey to motherhood serves as a beautiful reminder that with advancements in technology and medical science, age need not be a barrier to starting a family.
In March 2021, Beth and her husband Adam Hutchinson joyfully announced on Instagram that they were expecting their first baby through IVF, just three weeks after their intimate wedding in the United States.
On August 29, 2021, the couple welcomed Baby Sloane Isabelle, who arrived three weeks before her scheduled delivery on September 24, 2021.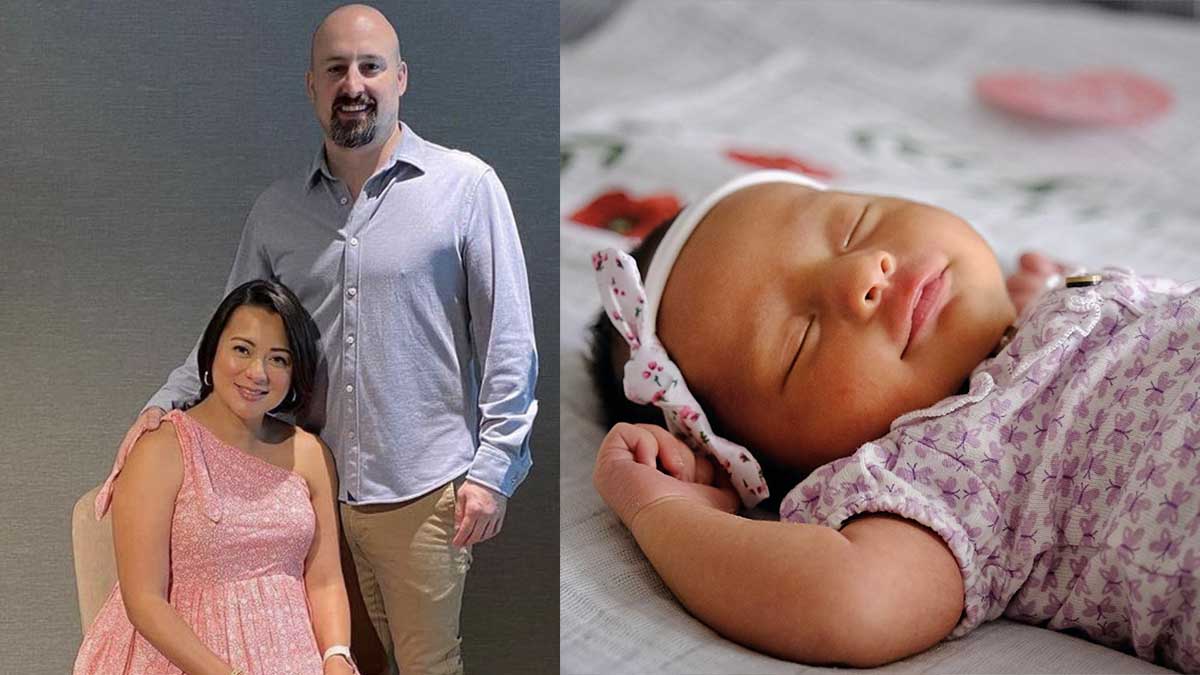 Read: Beth Tamayo, 43, gives birth to baby Sloane Isabelle
ALICE DIXSON
Thanks to the wonders of IVF, Alice Dixson fulfilled her dream of becoming a mother at 51.
In April 2021, the former beauty queen announced the arrival of her daughter, Baby Aura, with her non-showbiz partner. She took to Instagram to introduce their "newest family member" to the world.
However, her journey to motherhood was not without its challenges. In November 2019, Alice candidly shared that she and her partner had struggled to conceive naturally. But they didn't give up on their dream and turned to IVF and surrogacy to make it happen.
During an interview with ANC's Headstart, Alice shared, "My personal journey is super personal, pero, sige, I will share it. We are still in the process of surrogacy. My partner and I, oo. So I have not given up on that. I think this is our last year to try."
Thanks to their perseverance and the wonders of modern science, Alice was able to hold her precious bundle of joy in her arms.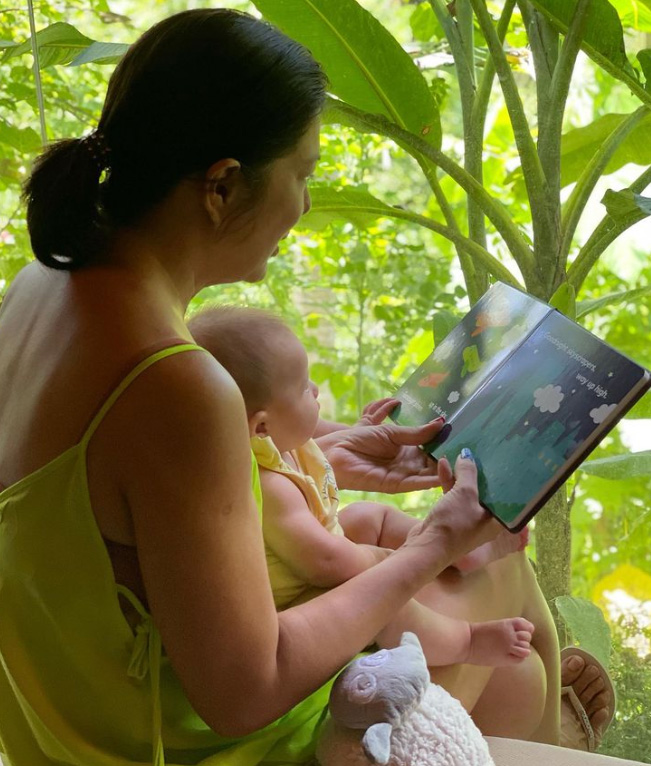 Read: Alice Dixson opens up about being a mother through surrogacy
RONA SAMSON
On March 5, 2019, Rona Tai and her husband Eric "Eruption" Tai became parents to their son, Legend Eric Tai. The couple had confirmed Rona's pregnancy in August 2018.
Rona and Eric have been transparent about their journey to parenthood.
In an interview with PEP.ph, Rona shared that the reason they joined Amazing Race Asia in 2015 was to raise funds for IVF.
After suffering a miscarriage, Rona's two fallopian tubes were removed, making it impossible for her to conceive naturally.
Rona explained, "Basically, because Eric and I cannot start a family naturally anymore. In 2015, we had a miscarriage, and the doctor said for us to bear a child, we have to do it through IVF, and so it is pretty expensive to get it. And so we used that as a motivation."
Read: Rona Tai reacts to "teach her to be fit" comment in husband Eric Tai's post
READ MORE: