Are you aware that there are pairs of Siamese twins all over the world who have learned to live a quality life? Despite challenges associated with these uncommon groups of people, some inspire not only their fellow conjoined siblings but also the rest of the world. This is because they have adjusted to their strange life well and even gained celebrity status. So, who are the most famous Siamese twins in the world?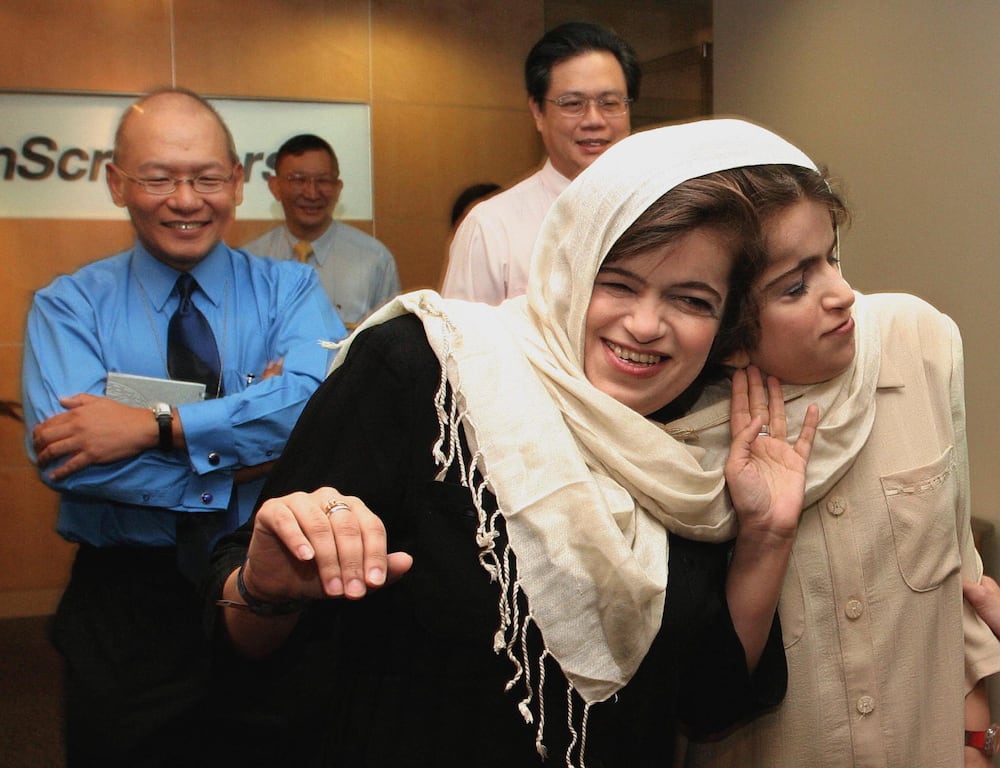 Siamese twins, also known as conjoined twins, occur when an embryo partially separates to form two embryos in the early stages of development. As a result, Siamese twins are genetically identical and share vital human organs and limbs.
Who are the famous Siamese twins from history?
Siamese twins are awesome in their own right. Some of them lived or are living a relatively normal life. According to Phoenix New Times, these are the top 10 famous Siamese twins from history.
1. Abby and Brittany Hensel
Abby and Brittany Hensel were born on 7 March 1990 in Carver County, Minnesota, United States. The famous twins were born with two hearts, two sets of lungs, and separate brains. These amazing women have defied all odds and learned to live a happy and comfortable life.
For example, they can drive and even ride a bike. In 2012, the twins graduated from Bethel University with a Bachelor of Arts degree in education.
Did Abby and Brittany get separated? No, their parents decided not to attempt surgical separation on the twins, arguing they are better off living as Siamese twins.
2. Ladan and Laleh Bijani
Ladan and Laleh were born on 17 January 1974, in Firouz Abad E Lorestan Township, Iran, to Maryam Safari and Dadollah Bijani. The famous Siamese twin sisters were very different in terms of personalities. For instance, one was shy, and the other was outgoing.
In 2002 the conjoined twins in Asia met a Singaporean neurosurgeon and insisted they wanted an operation. They were eventually operated on at Raffles Hospital in Singapore on 6 July 2003 against the surgeon's advice. Unfortunately, they lost their lives on 8 July 2003 due to complications associated with surgery.
3. Giacomo and Giovanni Battista Tocci
The dicephalic conjoined twins were reportedly born between 1875 and 1877 in Locana, Italy, to Giovanni Tocci and Maria Luigia. They were handed over to the Royal Academy of Medicine in Turin when they were one month old. Giacomo and Giovanni spent 20 years travelling to different countries for exhibitions.
In 1897 the two-headed conjoined twins decided to retire in Italy, where they bought a villa in Venice. They later married sisters and lived in seclusion. There were several conflicting reports about their death, with some sources claiming that the two brothers died in 1906 but in 1911, another report confirmed they were still alive. Some sources also claim they died in 1940.
3. Krista and Tatiana Hogan
The Canadian Siamese twins were born on 25 October 2006. Krista and Tatiana Hogan are joined at the head and share a brain. They were given a 20 percent chance of survival at birth.
Even though they were given little chance of surviving at birth, they have survived and are now teenagers. The twins have appeared in reputable television shows, including The Tyra Banks show.
4. Millie and Christine McCoy
The African-American pygopagus conjoined twins were born on 11 July 1851 in North Carolina to Jacob and Monemia McKoy. The twins spent their entire life globetrotting, performing songs, and dancing for entertainment.
They were well known by their several stage names, including The United African Twins and The Carolina Twins. They died on 8 October 1912 due to tuberculosis. Christine passed on 12 hours after her sister.
5. Donnie and Ronnie Galyon
The twins were born to Wesley and Eileen Galyon on 28 October 1951 in Dayton, Ohio, USA. They were abandoned by their mother and had to be raised by their father and stepmother. Donnie and Ronnie were joined from the groin to the sternum, sharing all male organs. The twins died on 4 July 2020 at the age of 68.
6. Ahmed and Mohamed Ibrahim
Ahmed and Ibrahim were born in 2001 in Egypt and were joined at the top of the head. The famous conjoined twins were separated two years after birth in a 34-hour surgery in Dallas, Texas. They are living in Egypt and are doing quite well.
7. Lori and George (Dori) Schappell
Lori and Dori were born female on 18 September 1961 in Sinking Spring, Pennsylvania, United States. Dori openly acknowledged in 2007 that he had suffered from a gender identity disorder since childhood. He identified as male and changed his name to George.
His gender transformation made him and Lori the first same-sex Siamese twin to be identified as different genders. George has performed as a country singer and has won an L.A. Music Award for Best New Country Artist, while Lori is a successful bowler. At 61, they are the oldest known surviving Siamese twins.
8. Rodney and Roger Brodie
Rodney and Roger were born on 16 September 1951 in Rock Island, Illinois, USA. The twins were joined at the top of their skulls and had separate blood and nervous systems. However, they shared the sagittal sinus, the canal that drains blood from the brain to the heart.
On 17 December 1952, a medical team attempted to separate them in a surgery that lasted 12 hours. They were 15 months old at the time. Roger Brodie died 34 days after the operation, while Rodney died in 1963, nearly ten years after the surgery.
9. Chang and Eng Bunker
Born in Siam (now Thailand) on 11 May 1811, the Siamese twins were connected at the breastbone by a small piece of cartilage, a type of connective tissue. Chang and Eng Bunker relocated to the United States in 1829, settled in North Carolina, and got married to sisters. They reportedly sired more than 20 children.
The Siam-born brothers lived for over 60 years. They died on 17 January 1874. Eng died several hours later after Chang.
The above are some of the famous Siamese twins from history. Some of them lived or are living relatively normal lives and thriving in their careers.
Tuko.co.ke recently shared an interesting article about Dr Lisa Masterson's biography. She is a famous medical doctor from the United States. She also doubles up as a board-certified specialist in obstetrics. Dr Lisa is famous for co-hosting the popular Emmy Award-winning talk show, The Doctors.
The American doctor started her career as an intern immediately after completing her studies. She started her internship at the University of Southern California County Hospitals.
Subscribe to watch new videos
Source: TUKO.co.ke